Consignment of 1.14 lakh corona vaccine doses reaches city

Vaccination drive to commence from Saturday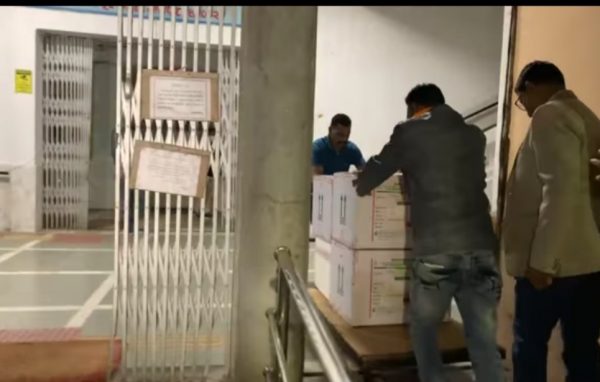 Nagpur: The first consignment of corona vaccine doses has arrived in the city. The truck containing same came from the Serum Institute of India, Pune and reached Nagpur in the early hours of Thursday. As part of the first phase of the vaccination drive, around 1 lakh 14 thousand doses have reached Nagpur. This truck had left from Pune on Tuesday. This Covishield vaccine consignment is for the six districts of Nagpur division; Bhandara, Chandrapur, Gadchiroli, Gondia, Nagpur and Wardha.
Out of the toal 1.14 lakh doses; 42,000 doses have been provided for Nagpur district, 9,500 doses for Bhandara district, 20,000 doses for Chandrapur district, 12,000 doses for Gadchiroli district, 10,000 doses for Gondia district, and 20, 500 doses for Wardha district. The first doses will be provided to 1880 health workers of the central government, 39430 health workers of the state government and 440 health workers of the Army.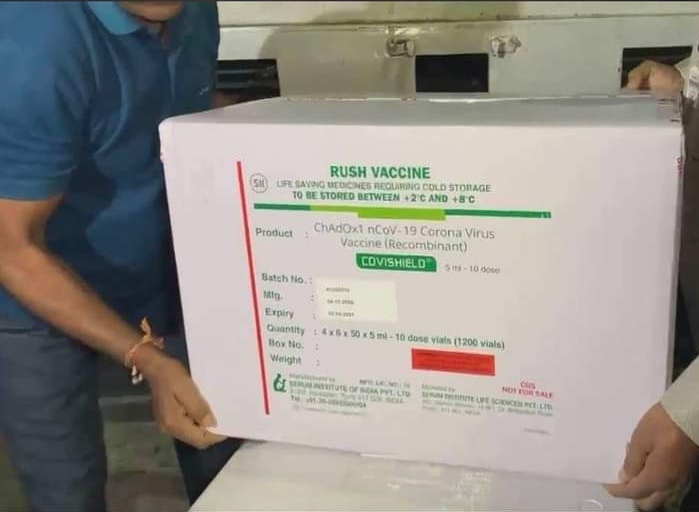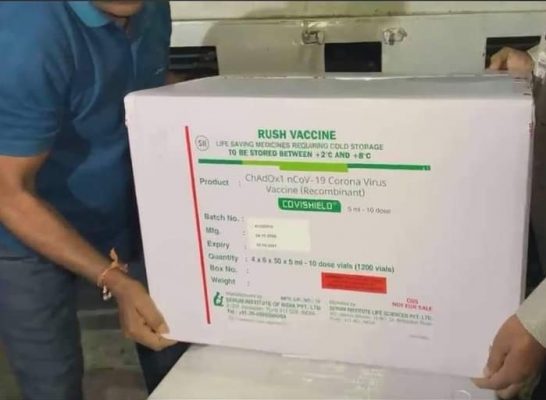 In this first phase, thus around 41 thousand 750 health workers will be vaccinated. The truck originating from Pune first reached the health sub-director's office at Mata Kacheri area of the city and the vaccine doses consignment was initially kept there for carrying out some formalities.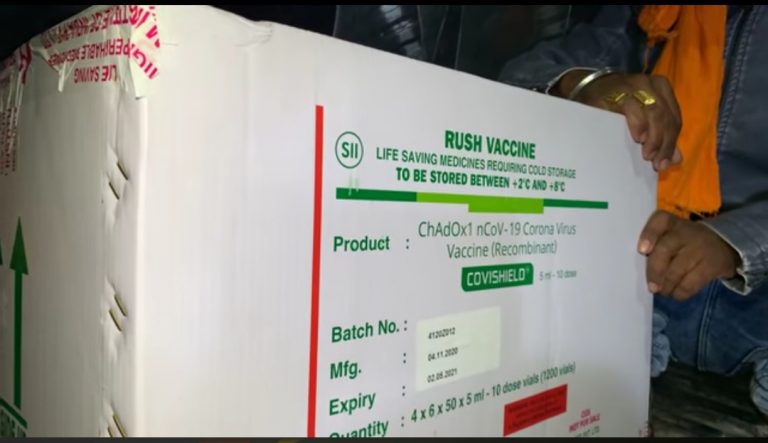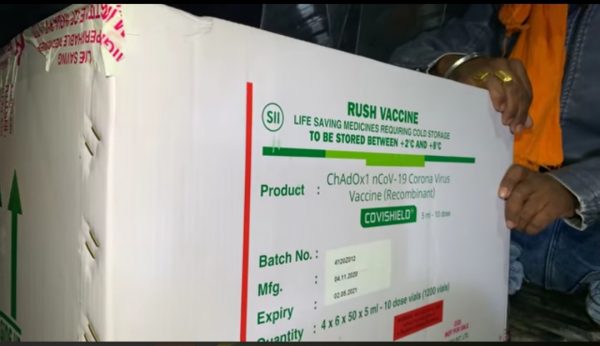 From here the vaccine doses will be sent to all the districts of the division. Vaccination will commence in 62 centres of the 6 districts of Nagpur division on Saturday. Prime Minister Narendra Modi will inaugurate the vaccination drive on Saturday, 16 January. After this, the vaccination drive will be started in all the districts in the state.