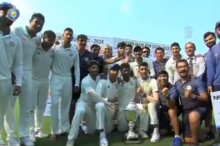 Nagpur: A record-breaking first innings score of 800/7d helped Ranji Trophy champions Vidarbha lift their maiden Irani Cup against Rest of India at the Vidarbha Cricket Association stadium in Nagpur on More...
Nagpur: Vidarbha ended up with a record 800 for seven before pacer Rajneesh Gurbani tore through the Rest of India batting ..
Nagpur: 28th Coal India Inter Company Power Lifting, Weight Lifting and Body Building Competition was organized at Durgapur Auditorium of Chandrapur ..
Nagpur: Recently, Department of Computer Science & Engineering of Priyadarshini J. L. College of Engineering, More...
Nagpur: The most crucial and optimal stage of career of an engineering student is the final year i.e. More...
Nagpur: An unique initiative SWADES to promote social enterprises was taken by Youpreneur Youth Club More...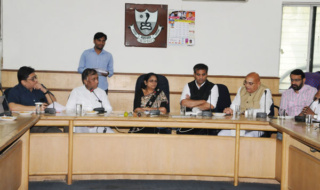 Nagpur: The Chairman of NMC's Standing Committee and NIT Trustee Virendra alias Vicky Kukreja on Monday directed the Nagpur Improvement Trust ..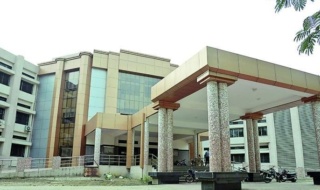 Nagpur: The Trauma Care Centre, a 'dream project' of Government Medical College and Hospital (GMCH) is likely to go full throttle. ..
Apple offline resellers are collaborating with ICICI Bank to offer impressive cashback on iPhones, MacBook, and other Apple products. The latest ..
For Weight Loss: Are you planning to reduce weight? Then go for coconut oil. Fat in coconut oil is used to ..
When Ajay Devgn promises to wring out 'poora' Rs 420 crore from a sordid politician, there will be fireworks. But to ..