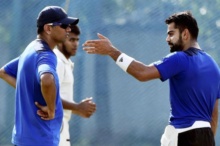 The BCCI has recommended former India captain Rahul Dravid for the prestigious Dronacharya award and once again nominated Virat Kohli for the Rajiv Gandhi Khel Ratna honour. Legendary opener Sunil Gavaskar's More...
Gautam Gambhir has stepped down as captain of Delhi Daredevils after team's dismal performance in the ongoing IPL season. Shreyas Iyer ..
At the ICC meeting in Kolkata, the 2019 World Cup draw schedule was made and fixtures announced. At the meeting, it ..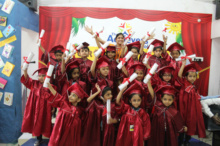 Nagpur: Graduation — a time to celebrate, a time to look back to fond moments and also a time to move More...
Nagpur: A 3-day workshop on 'Gond Art' is being organised at LAD College, Shankar Nagar Campus from More...
Nagpur: The Second year students of National Fire Service College visited the 'Ordnance Factory Institute More...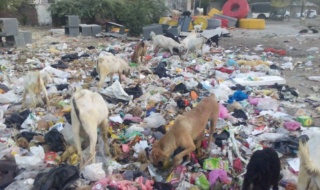 Nagpur: The speed and efficiency the Nagpur Municipal Corporation's Mangalwari Zone and Kanak showed 48 hours before the visit of Swachh ..
Nagpur: Even as the Maharashtra Medical Council (MMC) suspended registration of 20 specialists and is investigating the degrees of another 80 ..
Alphabet's Google unveiled on Wednesday its first Gmail redesign since 2013, capping what the company says was an expensive overhaul two ..
For Weight Loss: Are you planning to reduce weight? Then go for coconut oil. Fat in coconut oil is used to ..
Nanu Ki Jaanu is an experimental film that ends up becoming way too adventurous. It is good when a filmmaker tries ..