Nagpur. Nagpur's VCA stadium in Jamtha turns winning ground for Team India one more time as Deepak Chahar wreaked havoc with figures of 6 for 7 while India thrashed Bangladesh by 30 runs in the More...
Nagpur: With an aim to repeat its winning spree post its second T20s' win against team Bangladesh, Indian team hits the ..
Nagpur: Following first T20s major victory, the Bangladesh team on Saturday took to the field for their nets session at VCA ..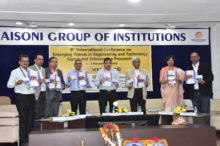 "Emerging is very important in engineering field for the students to look for the areas emerging out at this More...
Sky is the limit for the students of Delhi Public School, MIHAN, Nagpur. Charging steadfast towards More...
Nagpur: Delhi Public School (DPS) MIHAN celebrated World Animal Welfare Day through a special assembly More...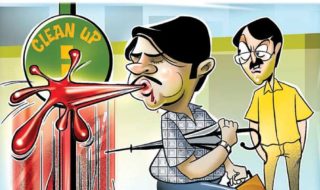 Nagpur: Over 2300 persons in Orange City faced action for spitting and urinating in public places. The Nuisance Detection Squads of ..
Recently a 1-month baby was brought from Birsinghpur, Satna (MP) in a very critical condition at Orange City Hospital & Research ..
Mumbai tops in mobile internet speeds In a report by Ookla, Mean fixed broadband download speeds in India rose by 16.5 ..
Dengue, a vector-borne disease is grabbing a lot of attention these days due to its "decreasing prevalence" in and around the ..
मेष: आज चंद्रमा का संचार दिन भर अपने घर कर्क में होगा। रात में चंद्रमा सिंह राशि में प्रवेश करेंगे। चंद्रमा ..