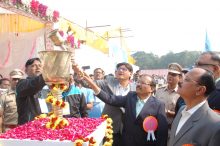 – Mobile app inaugurated for live result update,Great event, great hosting is appreciated everywhere Great chance to watch game of PRO KABADDI players Chandrapur : If power sector personnel regularly More...
Sports betting is becoming one of the most lucrative sectors in the world thanks to the digital revolution of the 21st ..
Nagpur: Anil Shubham and Sakshi Kelkar emerged toppers in the Under-18 Boys and Girls 400-metre race in the Athletics Championship being ..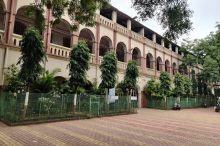 Nagpur: St. Francis de Sales High School and Jr. College at Sadar, Nagpur, will be celebrating its Sesquicentennial More...
Students Council of Tulsiramji Gaikwad-Patil College of Architecture organised a "Kite making and More...
Nagpur: Two brothers, Girvan Kapse and Guru Kapse, both students of Delhi Public School (DPS) Mihan, More...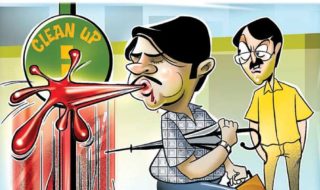 Nagpur: Over 2300 persons in Orange City faced action for spitting and urinating in public places. The Nuisance Detection Squads of ..
Muscular Dystrophy is a group of rare genetic diseases that cause progressive weakness and loss of muscle mass over the years. ..
Beijing: Xiaomi's next iteration in the Black Shark series, supposedly the Black Shark 3 5G, is likely to be the first ..
When it comes to diets for reducing weight, the two regimens that captured the imagination of Indians in 2019 were the ..
मेष: आज दिन रात चंद्रमा तुला राशि में भ्रमण करते रहेंगे। गुरु, शनि और केतु इनसे ग्यारहवें घर में होंगे जबकि ..