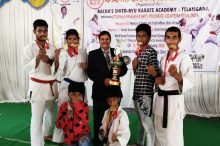 MITSUYA-KAI INDIA Maharashtra Team under the leadership of Shihan Shahwar Khan participated in "2nd National Karate Championship-2020",at Padmashali Gardens, Narsampet, Ditrict Warangal,Telangana More...
The Indian Premier League comes around once a year as the cricket world turns its attention to the Mumbai Indians, Chennai ..
Nagpur: A Badminton tournament was organised by High Court Bar Association at DNC Collage Nagpur on February 2, 2020. The tournament ..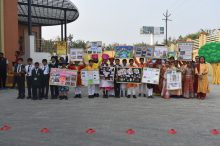 "To travel is to discover that everyone is wrong about other countries." Nagpur: "To travel More...
'Matru-Bhasha Diwas' was celebrated with Great enthusiasm and fanfare at G.S. College of Commerce More...
"Fortune favours the brave and never helps a man who does not help himself" – PT Barnum The More...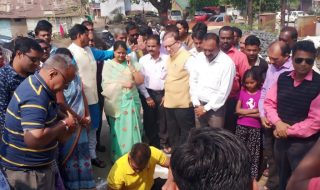 Nagpur: Various development works are being undertaken by Nagpur Municipal Corporation (NMC) in Nehru Nagar Zone. The Zone Chairperson Samita Rajendra ..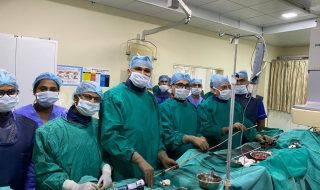 Nagpur: In a first of its kind, city's premier institute New Era Hospital & Research Institute preformed mitral valve replacement without ..
Bengaluru: Social media giant Facebook on Wednesday joined General Atlantic, Sequoia India and others for a fresh $110 million round of ..
Are you a fitness enthusiast and never misses on your gym sessions? Does the term 'fitness' excites and energizes you? If ..
मेष: Horoscope Today (आज का राशिफल) 27 फरवरी गुरुवार को मध्य रात्रि में चंद्रमा राशि चक्र की पहली राशि मेष में ..