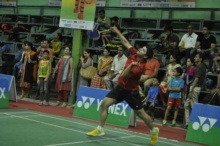 BS U11 QF: Rutva Sajwan (1) bt Arnav Palshikar 21-3, 21-10, Sairaj Nayse (4) bt Parth Deshmukh 19-21, 21-17, 21-19, Shourya Kumar bt Anirudh Bhat 21-9, 21-13, Jai Devendra Rajesh (2) bt Nakul Londhekar More...
Women: DKM-A (Shreya Dandekar 13, Nidhi Agrawal 6) bt NASAVaishnavi Gupta 4) 37-8 (17-2, 4-4, 10-0, 6-2) Gundewar (Tanya Nichwani 11) ..
1) nagen krida mandal v/s jyotiba high school nagsenkrida mandal win by 46/18 best player anshul chaudhary jyotiba high school 2) ..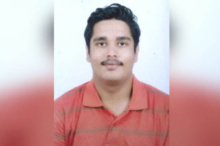 Nagpur: "An expert in any area is once a beginner" taking this saying as guiding principle, IndianInstitute More...
An Intra section Quiz Competition was organised for the students of Nursery of Delhi Public School, More...
The students of Jain International School participated in the 28th Maharashtra State Roller Hockey Championship More...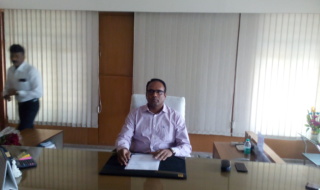 Nagpur: Sticking to his words of warning, the new Municipal Commissioner Virendra Singh suspended five "Late Latif" employees of Nagpur Municipal ..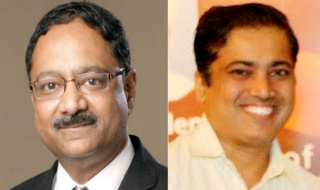 Nagpur: New Team of Vidarbha Orthopaedic Society Nagpur 2018-19 with Dr. Ravi Dashputra as President and Dr. Sumedh Chaudhary as Secretary, ..
The Galaxy J6 and Galaxy J8 mid-range smartphones featuring the Infinity Display design and have been launched in India by Samsung. ..
For Weight Loss: Are you planning to reduce weight? Then go for coconut oil. Fat in coconut oil is used to ..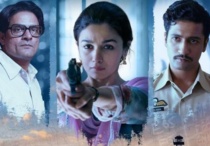 Raazi Cast: Alia Bhatt, Vicky Kaushal Director: Meghna Gulzar A Delhi University girl follows her father's footsteps and decides to become ..