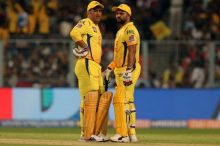 Did Chennai Super Kings's veteran batsman Suresh Raina pull out of the Indian Premier League after 'rift' with Captain Mahendra Singh Dhoni? While it couldn't be officially confirmed, More...
Former India captain Mahendra Singh Dhoni announced his retirement from international cricket on Saturday. "Thanks. Thanks a lot for ur love ..
The Indian Premier League's Governing Council on Sunday decided to retain all its sponsors, including Chinese mobile company VIVO, and approved ..
An Online Intra-Mural Yoga competition was organized by The Achievers School, Nagpur on 23 rd October, 2020. More...
Nagpur: Students of Sevasadan Junior College excelled in National level Engineering Entrance Exam (JEE More...
"The greatness of a nation and its moral progress can be judged by the way its animals are treated." DPS More...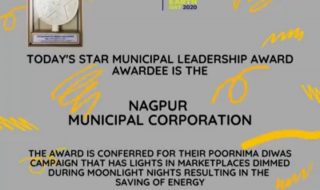 Nagpur: Assing one more feather in its cap, Nagpur Municipal Corporation (NMC) has bagged the Star Municipal Leadership Award for work ..
The COVID-19 pandemic has wreaked havoc all over the world with many people losing their lives to this deadly disease. But ..