Nagpur: Madrasaul Muslimeen Rabbani High S chool and Junior College boys met with mixed fortunes over the past two days in Wardha, competing in the SGFI Boys U-14 Nagpur Division InterSchool Football More...
Ambedkar Management College girls won the basketball title for the fourth successive year after they defeated arch rivals LAD College convincingly ..
City's water polo player Sarthak Dhurve has been selected in the Maharashtra team for the national meet to be held at ..
Tirpude Institute of Management Education organises various events and competitions under its flagship Tirpude's More...
Nagpur: There really is no better way to start a working day than with a trip to an Ice cream factory.Keeping More...
Nagpur: Grandparents are special to every child and they share a special bond. Grandparents are a delightful More...
Nagpur: With 2019 Lok Sabha elections in mind, the ruling Bharatiya Janata Party (BJP) has kickstarted an exercise to replace the ..
A special Workshop for Doctors working in Primary Health Centres and Rural Hospitals was conducted at CHINTAN Auditorium hall of Deputy ..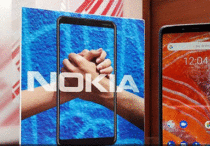 New Delhi: Finnish company HMD Global that makes Nokia smartphones launched the 3.1 Plus and 8110 4G phone in India on ..
Navratri 2018 begins This time is one of the most festive times in the country. An essential part of Navratri celebrations ..
Kajol plays Eela with full honesty and her energy is contagious Helicopter Eela is the story of an obsessive mom played ..