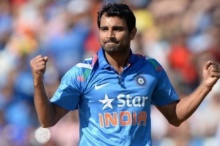 New Delhi: The BCCI on Thursday offered India pacer Mohammed Shami central contract after its Anti-Corruption Unit (ACU) exonerated him of corruption charges levelled by his wife Hasin Jahan. Shami has More...
Jaipur: A special SC/ST court in Rajasthan's Jodhpur has directed police to file a First Information Report against cricketer Hardik Pandya ..
Jaipur: India all-rounder Hardik Pandya has found himself in the middle of a controversy following a tweet against Dr Babasaheb Ambedkar. ..
Nagpur: Dr. Madhav Deo Saraswat, the Principal of Gwalior's famed 'The Scindia School' will More...
Nagpur: Oath Taking Ceremony of 20th Batch of Priyadarshani Institute of Architecture and Design Studies More...
Nagpur: To create awareness about the lab facilities and courses available at the Centre of Excellence, More...
Nagpur: Kanak Resource Company has been working for last 9 years for the Nagpur Municipal Corporation's (NMC) Health Department. As per ..
Nagpur: Nagpur city has 578 sonography centres of which 12 are 'temporarily closed', 204 are 'closed', and 362 are running. All ..
Apple offline resellers are collaborating with ICICI Bank to offer impressive cashback on iPhones, MacBook, and other Apple products. The latest ..
For Weight Loss: Are you planning to reduce weight? Then go for coconut oil. Fat in coconut oil is used to ..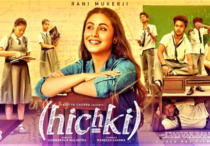 Rating – ** A novel plot idea is buried under an avalanche of narrative cliches in Hichki. In her comeback film, ..