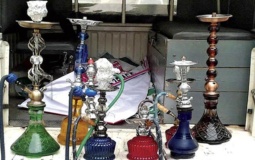 File Pic Nagpur: Police raided a restaurant in Sai Sainath Apartment More...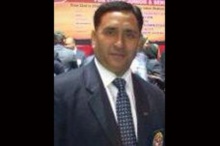 Nagpur: This is the first time happening in Nagpur that Karate-Do Association of Nagpur District and Anjuman College of Engineering & Technology, Sadar, Nagpur jointly organizing "KAI National Referee More...
Nagpur: Nagpur District Senior Karate Championship was held on 6 December at Krida Sankul Indoor Stadium, Mankapur, Nagpur under the guidance ..
New Delhi: Former India captain Mahendra Singh Dhoni's return to Chennai Super Kings (CSK) for the Indian Premier League (IPL) 2018 ..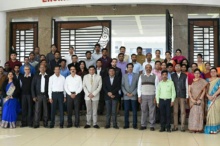 Nagpur: A short term training programme on 'Energy Management and Energy Audit organised by MEDA with the More...
Nagpur: Department of Information Technology has organized one week Short Term Training Program on "Node.js More...
Nagpur: Department of Electronics and Communication Engineering has organised IEEE sponsored one week More...
Nagpur: Municipal Corporations seem to be strictly following the Prime Minister Narendra Modi's Clean India campaign in the big and small cities. ..
Nagpur: The State Health Minister Dr Deepak Sawant on Thursday informed the Legislative Assembly that it has come to the notice ..
WhatsApp's new feature that allows users to delete sent messages is now available to everyone, a week after it started rolling ..
For Weight Loss: Are you planning to reduce weight? Then go for coconut oil. Fat in coconut oil is used to ..
Director Suresh Triveni proofs that a simple story can be told with a big heart. Tumhari Sulu is perhaps one of ..