Sports fans across the world had a field day on Sunday as the finals of both the ICC Cricket World Cup and Wimbledon went down to the wire. Fans were glued to the edge of their seats, waiting to find More...
England snuffed out Australia's title defence and stormed into the Cricket World Cup final with a comprehensive eight-wicket victory over the ..
New Zealand produced a brilliant bowling performance to upset India with an 18-run victory in their rain-affected World Cup semi-final in ..
Edify School, Nagpur recently crowned their newly elected Council of Ministers in a splendiferous ceremony More...
Nagpur: The teachers and children of Pre Nursery celebrated 'Red Day' on 16th July, 2019 to More...
BEST OUT OF WASTE is one such craft which follows this Environmental friendly principle More...
Nagpur: Municipal Commissioner Abhijit Bangar asked the officials concerned to expedite work of Pardi flyover. With a view to speed up ..
Nagpur: A Hasanbagh-based school has been found to be breeding ground for Dengue mosquitoes. Days after not one but two students ..
The Federal Trade Commission has reportedly voted to approve fining Facebook roughly $5 billion (Rs 34,280 crore) to settle an investigation ..
Four young, beautiful entrepreneur women's of Nagpur with background of dietetics psychology and science are set to launch an exclusive diet ..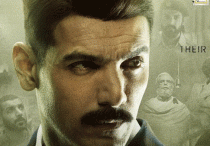 Movies dealing with patriotism have done well, and so, film-makers rarely shy away from making films on it. And when you ..