Sports fans across the world had a field day on Sunday as the finals of both the ICC Cricket World Cup and Wimbledon went down to the wire. Fans were glued to the edge of their seats, waiting to find More...
England snuffed out Australia's title defence and stormed into the Cricket World Cup final with a comprehensive eight-wicket victory over the ..
New Zealand produced a brilliant bowling performance to upset India with an 18-run victory in their rain-affected World Cup semi-final in ..
BEST OUT OF WASTE is one such craft which follows this Environmental friendly principle and at More...
Nagpur: To impart to the students various skills such as, literary skills, expression, presentation, More...
The new session 2019-20 kick started at HelloKids- Wonderbeats Intl Play school,Pratap Nagar with an More...
Nagpur: Municipal Commissioner Abhijit Bangar asked the officials concerned to expedite work of Pardi flyover. With a view to speed up ..
Hypertension management together with trans-fat elimination – a route to reducing the burden of cardiovascular disease Nagpur: Deaths due to cardiovascular ..
The Federal Trade Commission has reportedly voted to approve fining Facebook roughly $5 billion (Rs 34,280 crore) to settle an investigation ..
Four young, beautiful entrepreneur women's of Nagpur with background of dietetics psychology and science are set to launch an exclusive diet ..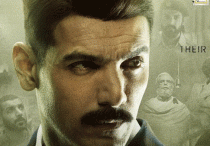 Movies dealing with patriotism have done well, and so, film-makers rarely shy away from making films on it. And when you ..