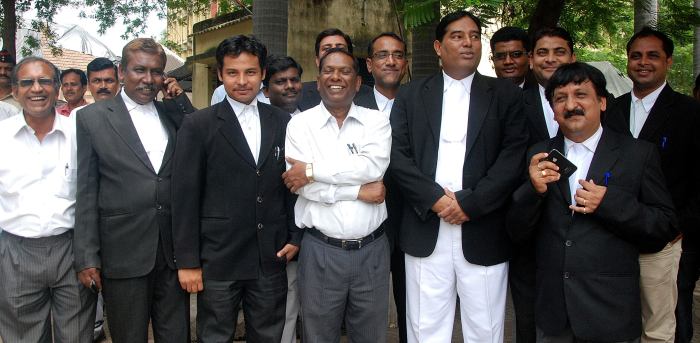 Nagpur News:
The working in District Courts and other smaller courts was crippled in Nagpur and across Vidarbha as the lawyers went on a flash strike on Tuesday  to protest against the rampant  misuse of Lok Adalats for "forcible settlements of cases in massive proportions" even when nobody has given his or her consent.
When the Nagpur Today contacted Adv Sudeep Jaiswal, President of District Bar Association for his comments on the strike, he said, "The strike will also be observed tomorrow in Nagpur and in the entire Vidrabha. The companies and other vested interest people have been misusing the Lok Adalats for forcible settlements of various disputes to meet their interest only that too without consent of the concerned parties. For example, a Mobile Lok Adalat was taken to a person's door for settlement of a case wherein the person was awarded a life imprisonment by a court of law.  There are several examples to quote the misuse of Lok Adalats. This misuse is badly affecting the lawyers as far as earning of money is concerned and the subsequent hardship in day-to-day life. The strike received a total response as the parking places, court rooms, lawyers' benches and rooms wore a deserted look," said Adv Sudeep Jaiswal, President of District Bar Association.
However, some lawyers contested the claim of Adv Suddep Jaiswal. They said, the working of the courts was normal as usual. There were no visible signs of a strike by lawyers. But the parking stand men acknowledged parking of vehicles was much lower than the usual.