Sadar Police arrest youth for setting woman afire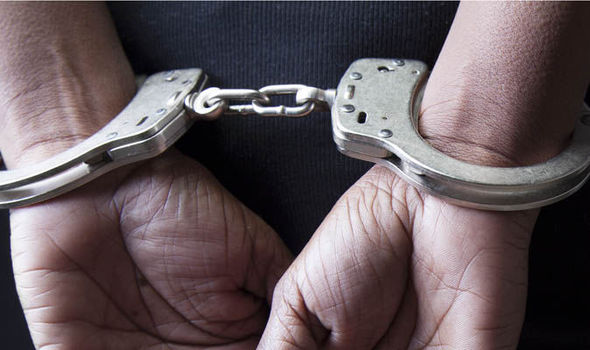 Nagpur: Sadar Police have arrested a youth for setting his girlfriend on fire after a spat at his rented flat in Byramji Town, police officials said. The woman succumbed to the injuries in the hospital on Saturday. Shadab Aftab Alam (32), a resident of Flat No 12, Building No 22, Aaakar Builder, ByramjiTown, was arrested by the police for killing Shabana Abdul Javed (40), a resident of Mahendra Nagar, officials said.
Call Detail Records (CDR) of Shadab and Shabana revealed that Shadab made a phone call to Shabana on Friday at 7.01 pm and she left Aditi Motors, Dhantoli, where she was working, at 7.07 pm. She then contacted Shadab at 7.29 pm when her tower location was Byramji Town, said a police official.
A wordy duel ensued between them. In a fit of rage, Shadab set her ablaze after dousing her with petrol on Friday night. He then took her to Venus Hospital on a moped. As the hospital did not have facilities for burn injuries, they referred her to Old Venus Hospital.
Shadab then called a four-wheeler near 10 number bridge and fled the spot. She was then admitted to Seven Star Hospital by her relatives where she succumbed to injuries on Satuday at 7.45 pm, the police official said. The accused tried to mislead the police by stating that the woman immolated herself near Haldiram's Sweets and Namkeen Stores, Anjuman Complex, near Meshram Chowk, Sadar. The woman also had repeated same version in her dying declaration.
However, thepoliceinvestigationrevealed the truth that the accused had set the woman on fire, said DCP Zone II Vinita Sahu. Shabana allegedly befriended the youth on Facebook three years ago but kept him in dark about her marriage and two children. Their friendship turned into a love affair.
When the youth came to know about her personal life, he started avoiding her. They again resumed the relationship recently. The official claimed that the accused had not even tried to douse the flames as he did not have any burn injuries. The accused was booked under Sections 302 and 201 of Indian Penal Code.