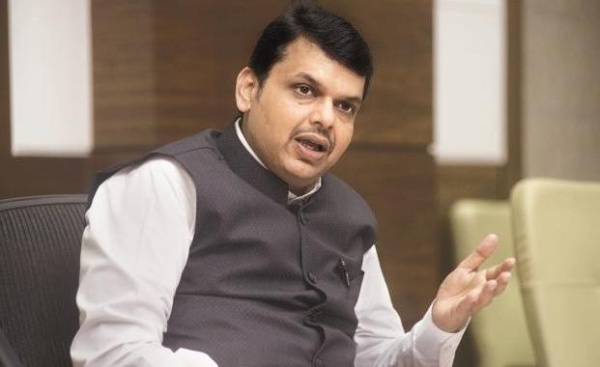 Nagpur: Amid raging controversy over his cousin, Sanjay Fadnavis, threatening a lawyer working for 'notorious' Adv Satish Uike, who is alleged to be under attack in the Judge Loya case, the Chief Minister Devendra Fadnavis has tried to clear the air while talking to a leading newspaper.
At the outset, the Chief Minister has termed that the person (Adv Uike) pursuing the judge's death in 2014 "has a habit of making complaints." Uike and Fadnavis are old rivals dating back to the time they were both students at the Government Law College in Nagpur. The rivalry continued through their professional stints in law and politics.
The matter relates to the lawyer Abhiyan Barahate who was purportedly threatened by Sanjay Fadnavis, the CM's first cousin, on the Judge Loya case. Adv Barahate has registered a case with police and submitted the transcript of the conversation with them. While some informed sources say those threats could be a double-edged sword against Uike and Lolke, there are others who believe Fadnavis is being done in by a plethora of his own relatives, both paternal and maternal cousins, including his wife Amruta who are all making ample use of his high office to serve their own ends.
Commenting on the controversy, the Chief Minister said, "Sanjay Fadnavis is my cousin but, 'he is not even in the smallest post in the BJP…I neither have authorised nor acknowledged any of his acts. Anyone threatened by Sanjay should file a police complaint and law will take its course," he said.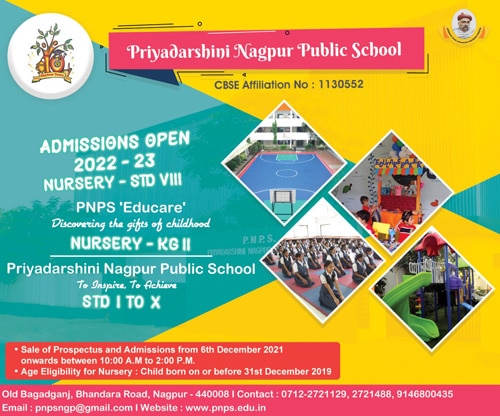 Uike digging into land deals along Mumbai-Nagpur Expressway:
However, while Uike may or may not tender an apology to Fadnavis soon, media in Nagpur say he continues to dig into the land deals that are being allegedly struck on his behalf (by friends taking undue advantage of his name) all along the route of the Samruddhi Expressway from Mumbai to Nagpur.
Apart from the running battle with Uike and distancing himself from his cousin, Fadnavis, say sources, would not be too unhappy if his cousin's 'unauthorised' act earns him some brownie points with his "vulnerable party leadership" in the Judge Loya case. However, if the threats succeed in persuading his own tormentors to leave him alone, it would be a big bonus.
It would seem as if the Judge Loya case has come as a blessing in disguise for both Uike, who reinvents himself as a crusader, and Fadnavis, who keeps his chocolate boy image unsullied while conveying to the BJP leadership what he has had to suffer while protecting the image of the party president.
Adv Uike was even jailed for two months for contempt of court when he questioned a favourable judgment to Fadnavis by the Nagpur Bench of the Bombay High Court. Significantly, the presiding judge in that case was Justice Bhushan Gavai, one of two Bombay High Court judges who claimed to be with Justice Loya in hospital at the time of his death. Devendra Fadnavis, in response to a query, refused to comment on any aspect of the Judge Loya case, including Uike's involvement in it, as the matter is being currently heard by the Supreme Court.
He was, however, scathing in his remarks about Uike per se, saying, "He has a habit of making complaints about every judge, officer and many…Satish Uike filed a complaint against me for hiding information in affidavit and lost in all courts."
Read Also: Patole demands CM's resignation for hiding info on two police cases in poll affidavit
Fadnavis informed that the High Court had passed very strong orders against Uike, including jailing him for contempt, and even declared him an absconder. Uike has now approached the Supreme Court which has directed the High Court to hear his plea for an apology, Fadnavis said.
It may be recalled that Nagpur Today had flashed a report titled "Patole demands CM's resignation for hiding info on two police cases in poll affidavit" wherein it was stated that, in a political development that threatens to snowball into a major controversy, former BJP MP and now Congress leader, Nana Patole and Prashant Pawar, President of Jai Jawan Jai Kisan Sanghatana, have demanded resignation of Chief Minister Devendra Fadnavis on moral grounds for allegedly hiding information regarding number of police cases slapped against him in the affidavit filed during 2014 Assembly elections. "In fact, the Election Officer should have disqualified Fadnavis from contesting the election for misinformation in the poll affidavit," said Patole and Pawar while addressing a press conference.
The Congress leader further alleged that Adv Abhiyan Suresh Barahate who tried to reopen the case in the Nagpur Bench of Bombay High Court recently, was allegedly threatened by Sanjay Fadnavis (relative of Devendra Fadnavis) on his mobile phone. An audio clip provided by Nana Patole is attached herewith. (Nagpur Today does not subscribe to the authenticity of the audio clip nor the purported voice as that belonging to Sanjay Fadnavis).
Adv Abhiyan Barahate, subsequent to alleged threats to him doled out by Sanjay Fadnavis, has lodged a complaint with Nagpur Commissioner of Police about the criminal intimidation in filthy language and creating fear of police atrocity. Moreover, Adv Barahate has also allegedly withdrawn the case from the Nagpur Bench of Bombay High Court on Thursday, March 8.