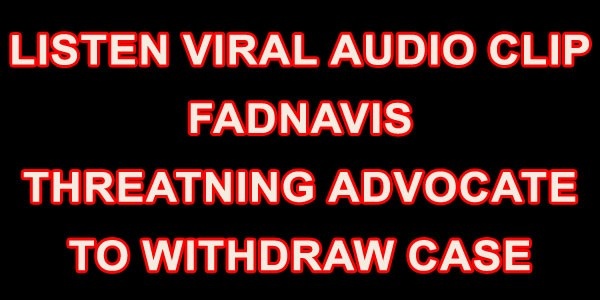 Nagpur: In a political development that threatens to snowball into a major controversy, former BJP MP and now Congress leader, Nana Patole and Prashant Pawar, President of Jai Jawan Jai Kisan Sanghatana, have demanded resignation of Chief Minister Devendra Fadnavis on moral grounds for allegedly hiding information regarding number of police cases slapped against him in the affidavit filed during 2014 Assembly elections.  "In fact, the Election Officer should have disqualified Fadnavis from contesting the election for misinformation in the poll affidavit," said Patole and Pawar while addressing a press conference on Thursday. The press meet was held at the office of Pawar.
Patole claimed that in the declaration made by Fadnavis in the poll affidavit, he hid many vital facts including the total number of police cases registered against him. "Fadnavis had declared in the election affidavit that 22 police cases were registered against him. However, when an RTI activist sought information under RTI Act, it was revealed that there were 24 police slapped against him. But when the then Election Officer had raised the issue with Devendra Fadnavis, he acquiesced to only 22 cases against him. The two cases that Fadnavis hid pertained to cases registered under Section 420 of IPC. The then Election Officer should have disqualified Fadnavis from contesting the elections. However, the political pressure seemed to have worked heavily forcing the Election Officer to maintain silence," Patole charged.
According to Adv Satish Uke, the two criminal cases registered against Devendra Fadnavis which he allegedly hid the poll declaration are:
Regular Criminal Case No. 343/2003 (Madanlal Parate Vs Shri Hastak, Devendra Fadnavis and others) under Sections 217, 218, 220, 425, 420, 466, 467, 468, 469, 471, 474, 109, 506(B) read with Section 34 of the IPC.
Summary Criminal Case No. 231/1996 (Madanlal Parate Vs Devendra Fadnavis and others) under Section 500 of the IPC.
The Congress leader further alleged that Adv Abhiyan Suresh Barahate who tried to reopen the case in the Nagpur Bench of Bombay High Court recently, was allegedly threatened by Sanjay Fadnavis (relative of Devendra Fadnavis) on his mobile phone.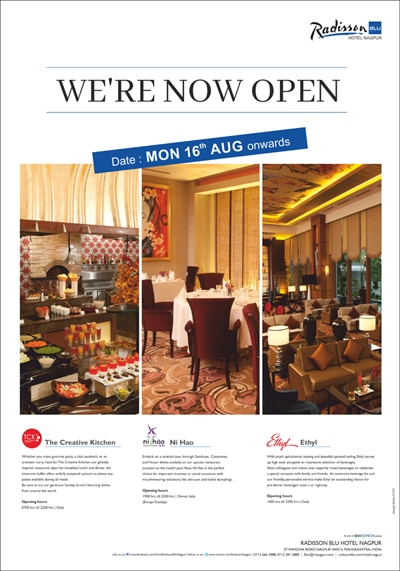 An audio clip provided by Nana Patole is attached herewith. (Nagpur Today does not subscribe to the authenticity of the audio clip nor the purported voice as that belonging to Sanjay Fadnavis).
Adv Abhiyan Barahate, subsequent to alleged threats to him doled out by Sanjay Fadnavis, has lodged a complaint with Nagpur Commissioner of Police about the criminal intimidation in filthy language and creating fear of police atrocity. Moreover, Adv Barahate has also allegedly withdrawn the case from the Nagpur Bench of Bombay High Court on Thursday, March 8.
The former BJP MP Nanabhau Patole further said Maharashtra should not have a Chief Minister who has cases registered against him under Section 420 of Indian Penal Code. "Fadnavis should immediately resign from his post on moral grounds," Patole demanded and added that Congress leaders would be raising this issue in the Assembly during the Budget Session currently underway.