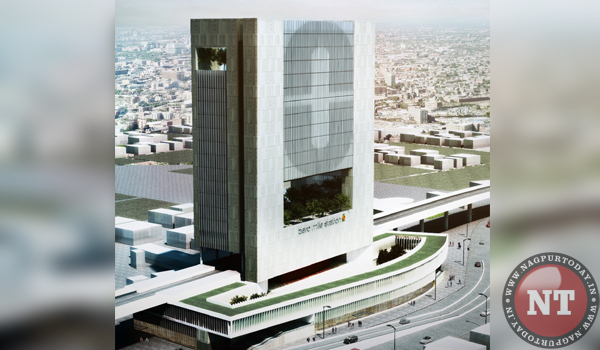 Nagpur: As the Metro rail works are in progress in the city, city's Zero Mile station is being focussed for extra details and infrastructural magnificence. Plans are afoot to construct two mega buildings through which Metro viaduct would pass, at Zero Mile station.
If sources are to be believed, both the buildings will be as high as 19 storeys, with a distance of 75 meter between each other.
The portion between the two buildings would be brought up as annexe to be constructed by MahaMetro. Anant Kalse, principal secretary (state legislature) has asked MahaMetro to take the annexe construction. The annexe will come up on a one acre land behind deputy commissioner of police (DCP) office. The land is at present in possession of police department. The state government will hand over the land to MahaMetro in case it decides to go ahead with the project.
Accordingly, the Metro officials prepared the basic design and estimate and submitted it to him. Kalse will visit the city in the first or second week of this month to further discuss the project. A MahaMetro source said that the cost of the annexe was Rs142 crore. "It includes everything from fire safety appliances, air conditioning, elevators, parking, etc," he added.
The two buildings will be 90 metre high and will be connected by a walk way. The only difference between the station and annexe building is that Metro viaduct will not exert any load on the columns and beams of the latter while it will do so in the case of the former.