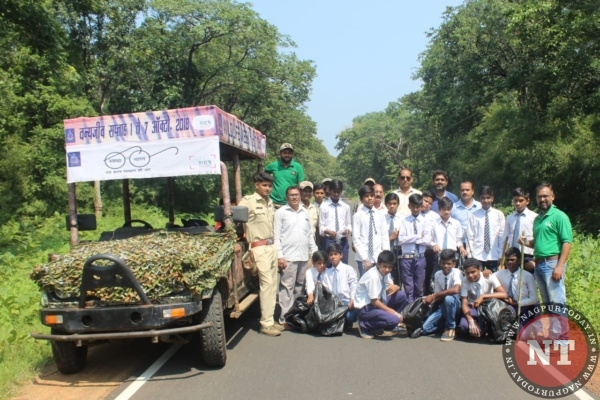 Chandrapur: In view of ongoing wildlife week being observed in Agarzari, buffer area of Tadoba Andhari Tiger Reserve, the area from Agarzari to Padmapur was cleaned on second day. It may be mentioned that the wildlife week is being observed as a part of "Swachha Bharat Abhiyaan" on account of the birth anniversary of Mahatma Gandhi. The event is being organised under the joint auspices of Wild Capture, an environmental organization and the Forest Department Chandrapur Maharashtra, recently.
Under the able guidance of N. R. Praveen, Field Director & CCF, TATR, Rohit Singh Thakur, President Wild Capture, Pravin Nikhare, Secretary, Wild Capture, office bearers of Forest Depatment and members of Wild Capture and the students of Hindi City Higher Secondary School Chandrapur participated in the programme with great enthusiasm and conveyed the importance of Wildlife for environmental balance and existence of human being.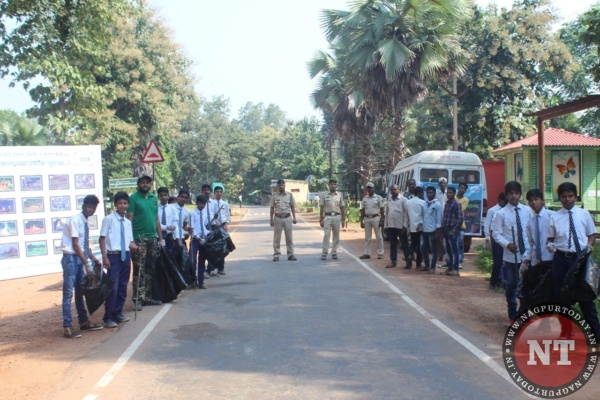 Taking consideration of the birth anniversary of Rashtrapita Mahatma Gandhi, the students also conducted the cleanliness drive under the Swacchh Bharat Abhiyan by collecting the wastes scattered on road from Agarzari to Padmapur and conveyed the message of cleanliness to the villagers and the tourists.
Wildlife Photography Exhibition put in display by Wild Caputer was also inaugurated at the hands of N. R. Praveen , CCF on the occasion.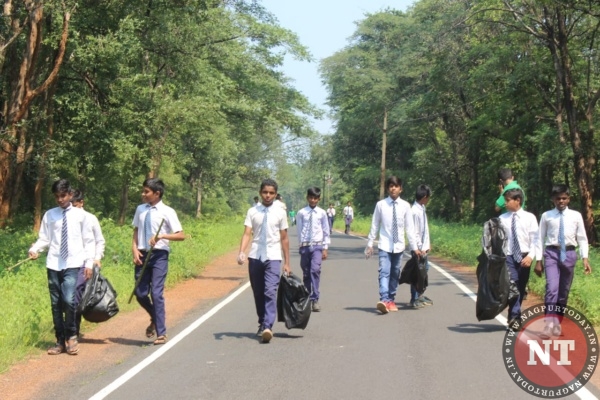 Rohit Singh Thakur, Pravin Nikhare, Nitin Hejib, Ashish Vyas, Vijaykumar Dhande, Devidas Berad, Maraskolhe and office bearers of Forest Department and members of Wild Capture took efforts for the successful organization of the event.