From 3 years to 93 years, 10,000 denizens participated in Walkathon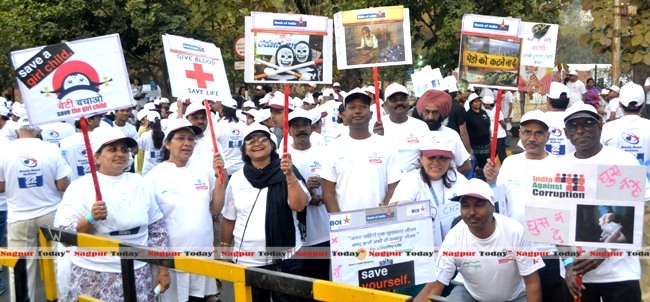 Nagpur Today: In today's fast paced world which makes everyone run continuously in the rat race for career and financial development. Everybody is deprived of the much needed oxygen which is getting depleted with the time due to pollution of many kinds. The early hours of dawn provides the fresh oxygen and quality time to spend with the greenery and beauty which we often fail to notice. Walking stretches the mind and the soul. It is a process of the dynamic mind and  body, which creates a sense of rhythm. If you listen to your own silent rhythm, the pulse of life and your own heartbeat what you will experience is you becoming whole, fit in mind, body and soul.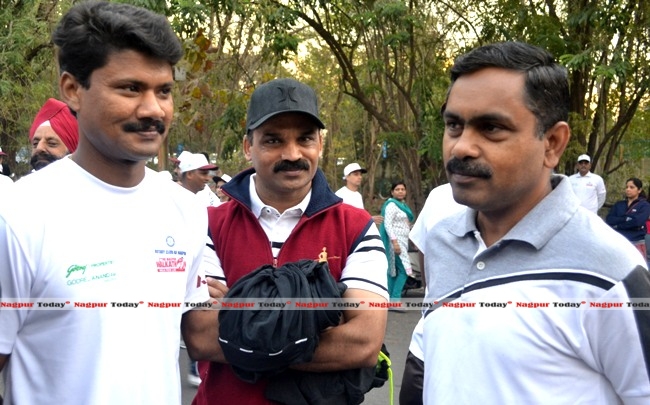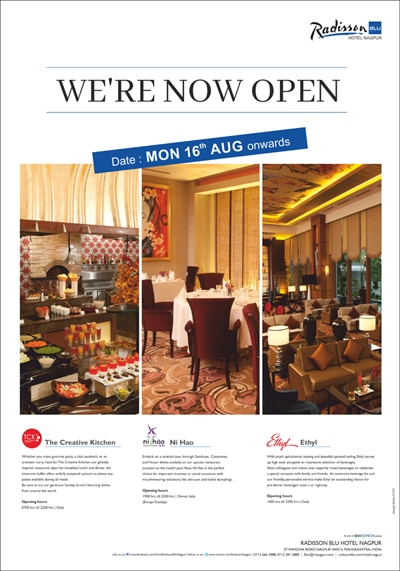 Walking energizes you, awakens you and stills your mind to fully relax. There are many ways you could possibly benefit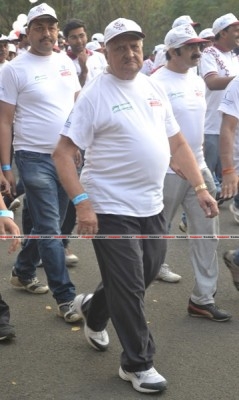 yourselves from i.e. an exercise as simple as morning walk.
This is the 10th time when Arneja Heart Institute organized the Walkathon. The event witnessed many enthusiasts who walked the walk towards a healthier life, which was the main motto of the event. The denizens of the city participated in large numbers amounting to nearly 10,000 in all the three events of the Walkathon i.e. 3 KM walking race, 6KM walking race and 9KM walking race. Even though it was a Sunday, when usually everyone wants to rest longer, laze around and enjoy one day of rest, yet large number of people had turned up for this event to participate under categories of kids, men, women and veterans.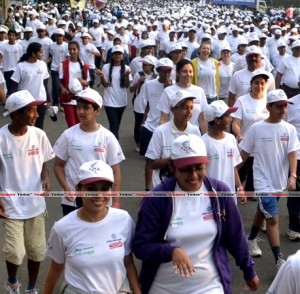 The participants were cheered on by Kishore Thutheja at every strategic points urging them to finish the race. With his experience from the Laughter Club, he boosted the enthusiasm of the participants with his antics. RJ Rajan from 98.3 Radio Mirch was conducting the proceedings and keeping the tempo on with his disc jockeying techniques.
The Walkathon was flagged off by Dr Jaspal Arneja. The route started from Governor's Bunglow "Ramgiri" to DCP Zone II, (turn left) to Ladies Club to GPO Square (again turn left) to "Aykar Bhavan" (Direct Taxes) (then turn right) and reach the Starting point at "Ramgiri". This entre route is 3 kilometers and those who were participating in 6 kilometers were to make two rounds and those in 9 kilometers had to make three rounds of the same route.
There were children like Shaleen and Sweta Sharma who have been participating in Walkathon right from when this walkathon began in the city. They urged the other participants on as they participated in the 9 kilometers race were seen as very enthusiastic kids though they never won the race.
The walkathon saw the participation of people from all age groups right from 3 year old boy named Shrinath  to 93 year old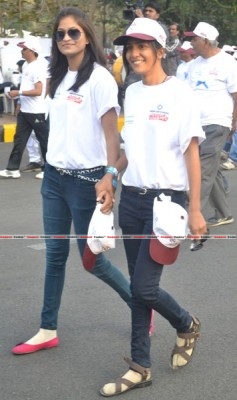 gentleman named Jolly Walker.
The event also saw participation of various groups like the Axis Bank staff which included their General Manager, 75 staff members of Mahindra and Mahindra with their Managing Director, the staff of Western Coal Fields Limited, the patients of Central Government Health Scheme, Pensioners Association etc.
Dr. Jaspal Arneja concluded the prize distribution ceremony by thanking all the sponsors like Axis Bank and sponsors for their participation in this walkathon. Dr Arneja said that they want everyone to walk everyday and not just on the day of the Walkathon. He said that they expect an even bigger participation next year. While some people enjoyed their extra hours of sleep on the Sunday morning of February 16, 2014, some chose to walk towards a healthier tomorrow. Arneja Heart Institute needs three cheers for creating awareness through such a fun event. Officials like General Manager of Arneja Heart Institute Ayush Sharma and In-Charge of the Walkathon Dr Neeta Bawa strived hard to make the vent really memorable.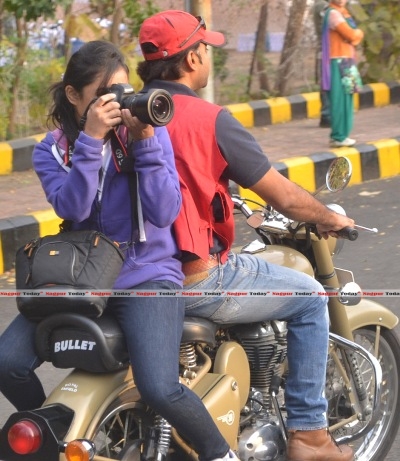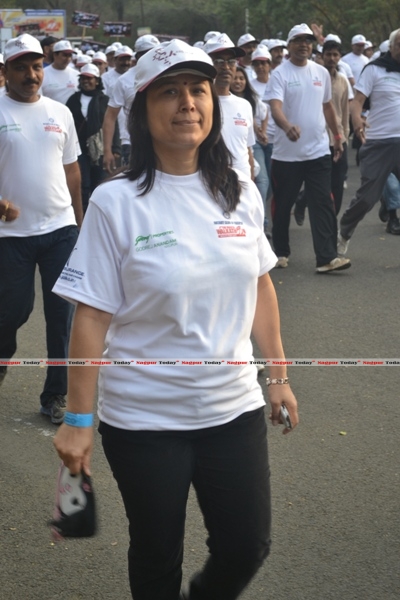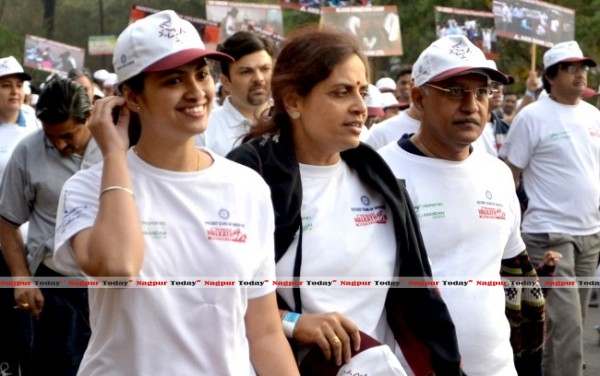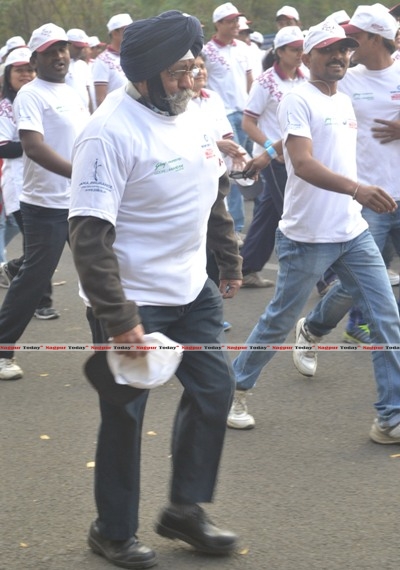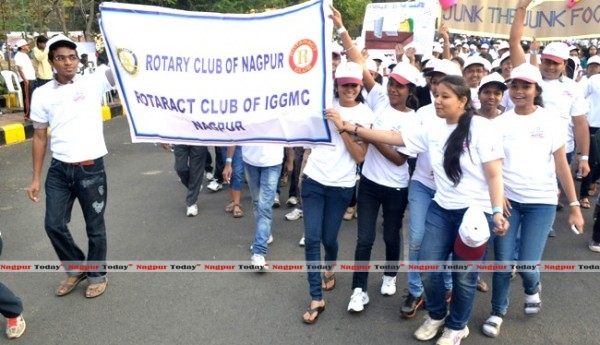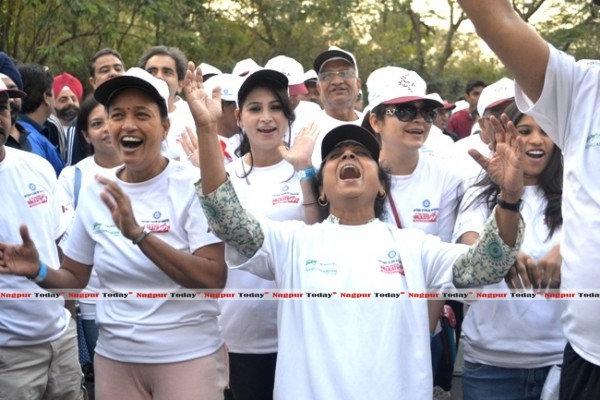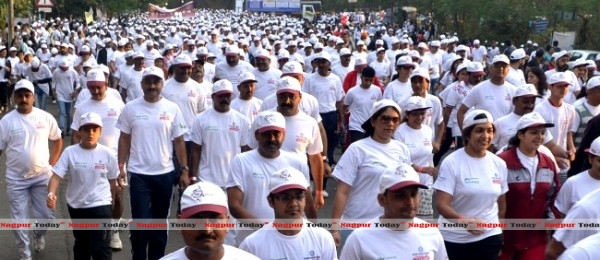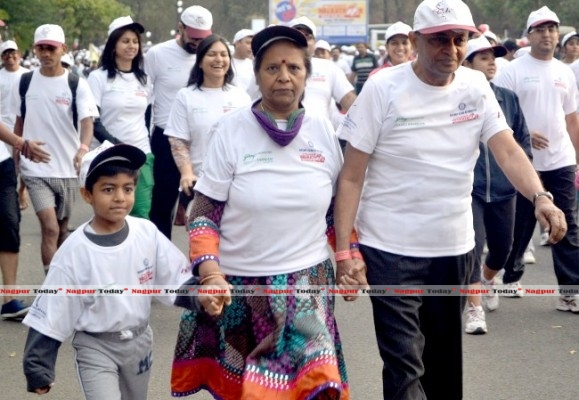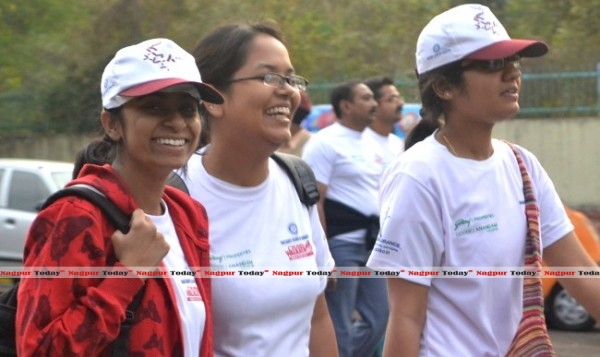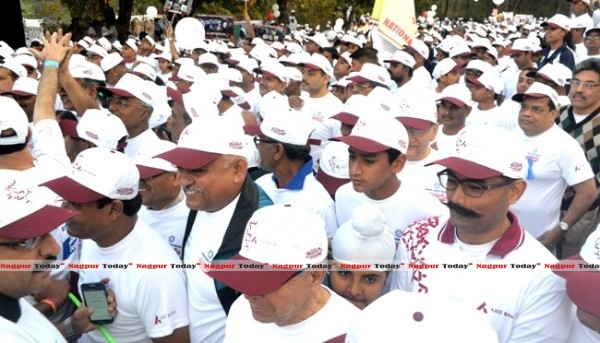 PICS BY : Amol