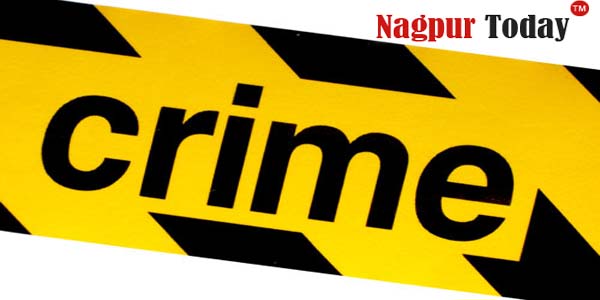 Nagpur News : Protesting against suspicious death of an 18-year-old friend, youths attempt to stage rasta roko at Telephone Nagar on Narsala road on Monday. The youths pelted stones, burnt tyres and even forced some shop owners to shut down.
The youths were calmed down by assuring them of quick investigation in the case but were also booked by Hudkeshwar police for rioting and other relevant section of IPC.
Vikas Shende, a resident of Telephone Nagar, was found dead in a water tank of an under construction building at Ramkrishna Nagar, a few distance away from his residence. Shende, a twelfth standard student was missing since Sunday morning while his body was discovered in the evening.
While police claimed it as an accidental death, his family alleged foul play and demanded an investigation to establish the cause of death. His parents informed that Shende was last seen with his cousin Indrajeet Shende. The duo left home around 11 am without informing anyone. The parents claimed that Shende's body has head injury while police said that injury might have occurred after he slipped incidentally into the water tank.
However, Indrajeet told police that he had gone with Shende in search of pigeons. "It's learnt that Shende family is fond of pigeons and have them as pet. Indrajeet claimed that he had gone with Shende in search of their pigeon," said Nandanwan police.
He stated to police that they went in different directions in search of pigeons. Few minutes later, Indrajeet called Shende but didn't found any response and walked back home. Later, in the evening Shende's parents panicked after not finding him at home and interrogated Indrajeet. He took them to the building where the labourers discovered the body in the water tank.
He was declared brought dead at Government Medical College and Hospital (GMCH) and the body was shifted to GMCH mortuary. The teenager's body was handed over to parents on Monday afternoon.
Shende's death has been registered as an accidental death at Nandanwan police station. However, his kin claimed that it as a murder. On Monday afternoon, before the body was taken to last rituals, few youths led to tension in the middle of the road.
The alleged statements of cousin and unexplained circumstances led Shende's parents to raise suspicious in the death. Relatives informed that Shende didn't know swimming. Sources claimed it as a murder over a love affair.