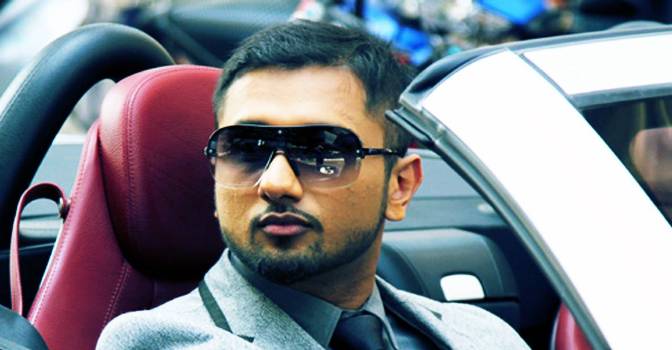 The state government finally let a case get registered against the hip hop singer and rapper Honey Singh. The Punjab and Haryana high court passed the orders and the singer was booked under section 294 of IPC (Obscene acts and songs), police said, for allegedly using inappropriate and women offensive language in his songs.
On Tuesday after it was pulled up by the high court for "inaction" on the matter, the home department had given the go-ahead to Nawanshahar police to register a case against the singer for his song 'main hoon balatkari' (I am a rapist.)
"We have registered a case against singer Honey Singh for his vulgar songs following the high court directions," said the Superintendent of Police, Chandigarh- S.S. Bhangoo. The police officer was, however, vague when asked as to why a case was not registered against the singer when a complaint against him was filed by an NGO earlier this year. A voluntary organization called HELP (Human Empowerment League Punjab) that filed a police complaint against Honey Singh and some other singers in January this year however dint see justice! No action was taken against the guilty. It is only after the high court's involvement that Honey Singh has been booked by the police for his charges finally.
The NGO while complaining asserted that the songs of these singers put forth women in pitiable light, promoted violence against women and even encouraged rape. "We welcome the directions of the high court and the case registered against Honey Singh. This should have happened much earlier. We will take up the matter of vulgar songs by other singers as well," said HELP's general secretary Parvinder Singh Kitna said.
Honey Singh has sung songs on sexual themes and innuendoes and had even courted controversy over the lyrics of his song "main hoon balatkari". However he made it clear that he had not written the lyrics but had only sung the song. A division bench of the high court said that Honey Singh's "songs make us hang our heads in shame". The bench said that singers like him should be boycotted as his songs were disrespectful to women.