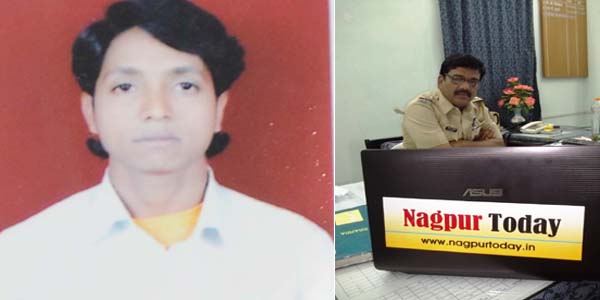 Nagpur News : A youth along with seven-eight of his mates attacked his maternal brother and killed him over old rivalry. According to information, Dnyaneshwar alias Nana Shyam Ghonge (28), a resident of Padole Nagar slums, had an argument with his maternal brother Bunty Namoj Sontakke on Makar Sankranti day. Bunty was burning in fury to take his revenge from Nana.
Police said, Nana a tailor by profession worked with Amar Jewellers. On Friday at around 11 am, Nana came to his house for lunch. His sister-in-law Rohini Ghonge informed the police that after lunch Dnyaneshwar went to give money for the operation of his sick cousin on his motorcycle (MH 31 DE 3994). Bunty along with his friends Shubham Sontakke, Ajit Sontakke, Vilas, Badal, Rajnikant Meshram, were hiding at Darshan Naik's house with sharped weapons to attack Dnyaneshwar. They attacked Dnyaneshwar with sharped weapons. Dnyaneshwar sustained serious injuries and has been shifted to Government Medical College and Hospital. The attackers fled the spot after injuring him.
On being informed, Nandanvan police reached the spot. During treatment, Dnynaeshwar succumbed to his injuries. Police registered an offence of murder against Bunty Sontakke and his mates under Section 302 of the IPC. Rohini informed the police that Bunty and his friends were roaming near their house from past so many days. Police are searching for the culprits.
PI Sunil Jaiswal informed that Bunty had broken the door of Dnyaneshwar when he was out with his family on Holi. He wanted to file a complaint but his maternal aunty Tara Namoj Sontakke intervened and solved the issue following which no complaint was filed. Jaiswal said that this might have encouraged Bunty to attack him. Police are searching for the culprits and further investigations are under way.