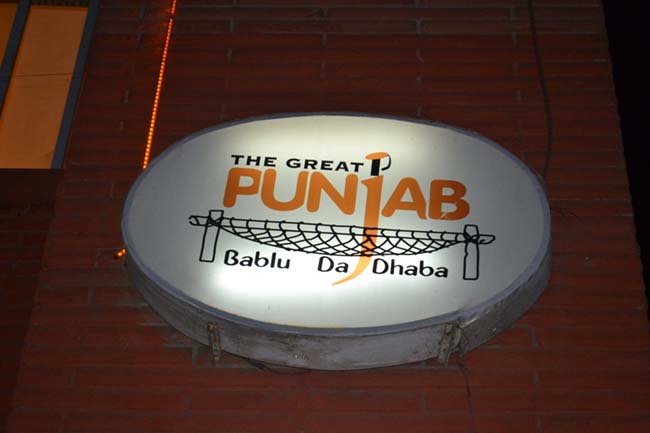 An S.P Enterprise The Great Punjab "Bablu Da Dhaba " is cities most classy Dhaba , well as we all know the Dhaba culture in Nagpur is been loved still there are a very few of them who have made their names in ones heart to visit. However Wardha Road has a name with a class, elegance, taste & ambience.
Nagpur Today's review on Airport Centre point's "Bablu Da Dhaba".
Ambiance (8/10)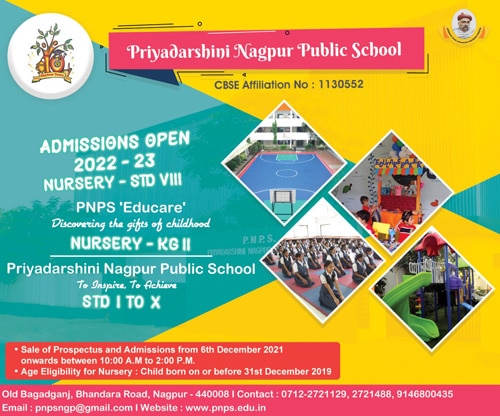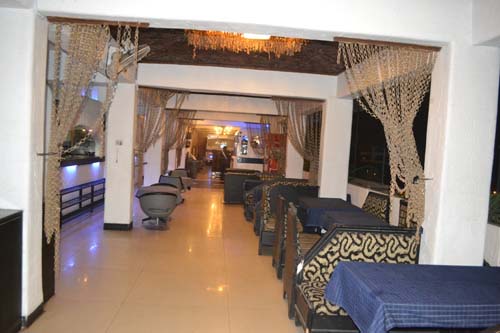 As you go by the name "Bablu Da Dhaba " gives you a feel of a 5 star Dhaba , basically Airport Centre Point is been famous for its Classy way and keeping the legacy Dhaba manager Rupesh Raut said "We are a Dhaba ,but with a class ". Sections are been kept for smokers & non smokers , like in Dhaba you have the radio or the tape on here it's a live band, renowned city Singer Vijay Gill is there every evening with his best of Hindi songs & ghazals.
After three years of renovation too the place looks young & tidy. As Bablu Da Dhaba expects more families and loves serving them the arrangement for kids are also been taken care with a gaming zone. However the classiest thing is you will never feel hot here. Open air feeling with fans & blowers giving cool breeze gives you a feeling to eat more& more. It also has a separate counter for Bar & pan.
Service (9/10)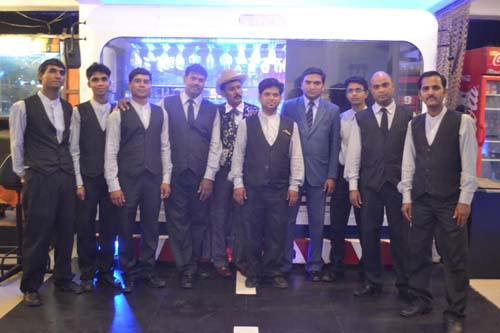 "Feed your customers as your mother Feeds you "is our motto said Disha Yadav, CEO, Airport Centre Point. Good Serving dishes, great cutlery, great crockery, clean napkins & the serving team's courtesy makes the customer feel at home or even better.
Food (10/10)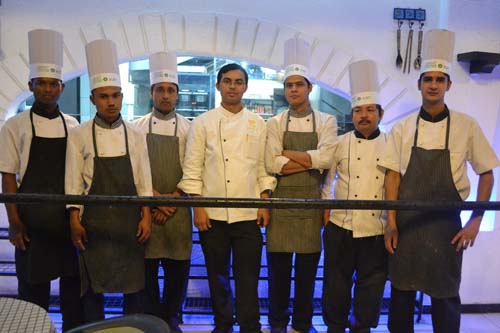 Lotts of spices in Dal or Chicken , slices of onion , papad ,pickle , Lassi , tandoori Roti , is all we expect when we visit a Dhaba but here at "Bablu Da Dhaba " you get all where in their Punjabi Indian is a specialty their Chinese , Mughlai , Continental , is yum !!!
Speaking to Executive Chef& Vice President of Airport Centre Point Sanjeev Pasricha we learnt that "The management trusts me and where there is trust there is a lot of responsibility". To be the best you have to make the best, use the best and we work real hard to be the best."
Starters like Chicken Lazeez , Paneer Lazeez , Veg Tacos , jafrani Murg , Neeza Kabab, Alu Sikam Puri etc.
Dhaba Chicken , Dal makhani , Sesonal veggies , sarson Da Saag , Desi Chicken Saoji , Paneer makhani and many more dishes can be ordered and been loved in the main course .
Delicious food forces me to give this rating.
.Verdict (9/10):
Week days have become really tiring, however in the evening in this season you need a place with breeze, feel good food, something which does not hurt your wallet. No lazy long drives.
Bablu Da Dhaba is for someone who wants to save Petrol & have great Food.
Maza aa gaya!!!
: Yash Raj Trivedi