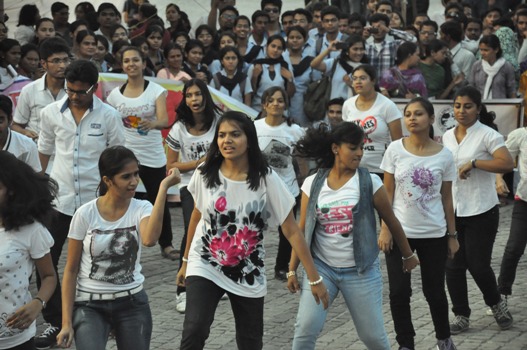 Nagpur news:
The youth of Nagpur has given new direction to celebrate the spirit of Valentine's day by participating in large numbers in the blood
donation camp's organized by Government Medical College,Nagpur Blood Bank. And also by 94.3 My FM radio in association with Ayush Blood Bank had set up blood donation camps at Futala Lake on the eve of Valentine's Day on Thursday Feb 14th.Youth of Nagpur have set up an essence in front of people that Valentine day is not only about loving one but the 'mankind'.
14th Feb is  also International childhood cancer day. The Government Medical college blood bank gives free of cost help to patients in need of blood. Children suffering from blood cancer and other thousands of patients  visiting GMC, Nagpur get benefited by this initiative which the GMC does from time to time informed Dr.K.M Kamble HOD,Radiation Therapy and Oncology while speaking to 'Nagpur Today'.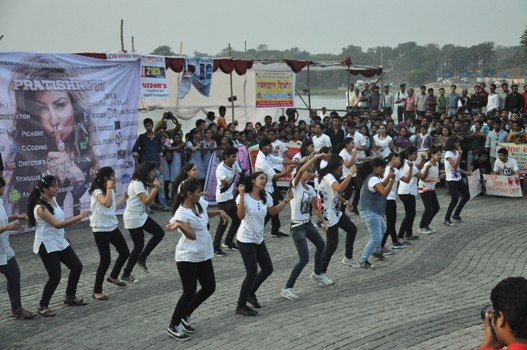 The camp saw youth's coming in large numbers to donate blood. Some were donating for the first time and their  were others who donate once in every three month's. Students Nikhil kate(21),and Dhananjay Rathor(21), while talking to 'Nagpur Today' at the camp said "it is such good feeling that some one's precious life will be saved is worth donating in this humble service."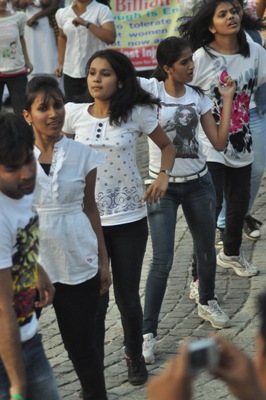 Bapu Thakur,Social worker,Nikhil ranagari, vinod gedam and their team have been helping patients in need of blood. They have formed a friends group who help people in need of blood also donated on the eve of valentine's day. Praveen Kamble President of social organistion 'akaash' who conduct such camps said "people have really come forward in large numbers for this good cause."
The Theme taken by 94.5 FM and was to make crowds believe and oath for women's security, which has become the talk of the town.
The crowds were kept upbeat with all day music Marathon held by local talented musicians. The music captivated the crowds at large by promoting the women security issues and respect through various songs. A significant move was observed in the blood donation camp's  as groups of female came forward for donating the blood compared to the male counter parts.
Kalpana Khobragade, Student,donating for the first time told 'Nagpur Today'" From past few months I was thinking of donating blood and this was wonderful opportunity that I  could not have missed, such a nice feeling that it will help some one in need. "
Priya Jhambhulkar, Student said this is  my second time and I feel other youths should also come forward and show love and contribute in this social cause ."
People gathered at in huge numbers to boost the people donating blood. The environment created an enthusiasm which was in the air that even influenced other viewers and stress passers to come and donate blood.
However, Valentine's Day fervor showcased by Nagpurians in unique way won many applause and appreciation from the people present, blood bank officials, teachers and social organizations respectively.