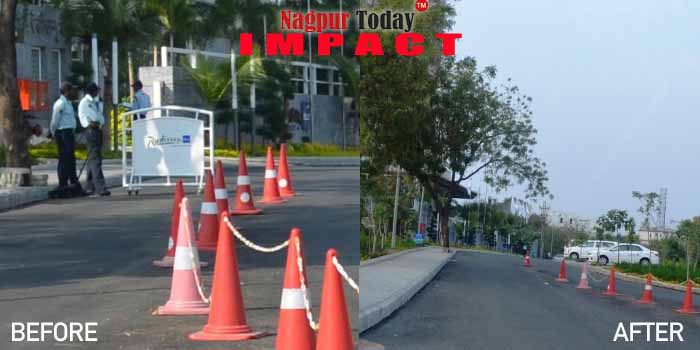 Nagpur News : In a quick clean up, Hotel Radisson Blu authorities in Nagpur acted swift on the issue of approach road which could have brought great deal of problems to their kitty. On Thursday, the barricades on the approach road to Hotel Radisson Blu which were put in place since day one, has been smartly removed. Even the security guards have been called off from this road. The hotel authorities have taken a thoughtful decision as they intended to clear the controversy mounting on them rather than clearing the road.
Nagpur Today has repeatedly raised the issue of the approach road in its stories in which the attention of leaders and officials were drawn towards this approach road.
It is learnt that NMC officials had acted in connivance with the hotel authorities in the entire goof up. Earlier Hotel Radisson constructed cement block road which did not face any objection from NMC. On the contrary the NMC later utilized public funds to construct cement road after removing the cement blocks from the road. Sources revealed that NMC had termed it as society's road in order to cover up the flaws.
Unveiling the loopholes, sources informed that the Hotel Radisson did not have its own parking space and hence it smartly got NMC involved in constructing this road linking the societies like Azad Hind, Nagbhoomi and Anusuya to Wardha road. Later the passage from these societies was blocked by raising a wall so that the hotel could use this place as their private parking place.
Residents of these societies have alleged that the NMC had deliberately blocked the road in collusion with hotel authorities. They have warned of dragging both NMC and hotel administration to the court if the path is not cleared soon.
Sources even revealed that NMC is now planning to develop a garden in front of the hotel to enhance its landscape. On the other hand, DCP Traffic had justified the blocked road which has been done in gross violation of rules.
MSRDC Superintending Engineer Jeevan Nikose also backed NMC by terming the hotel's act as legal. Deputy Engineer, Public Works Department, VV Kahadkar however said that the road in question was not constructed by their department.
This has only deepens the mystery about whose road is it anyway.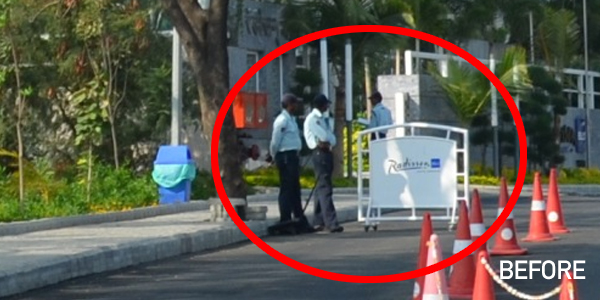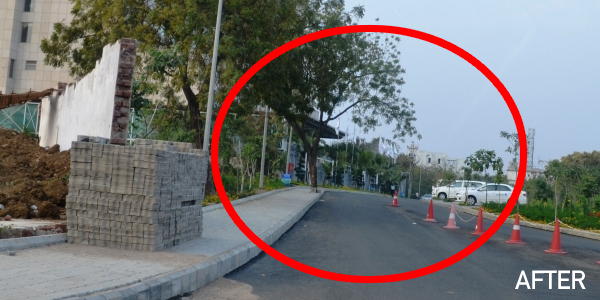 Related News : http://nagpurtoday.in/approach-road-to-radisson-blu-raises-hackles-of-dignitaries-in-nagpur-legitimacy-questioned/