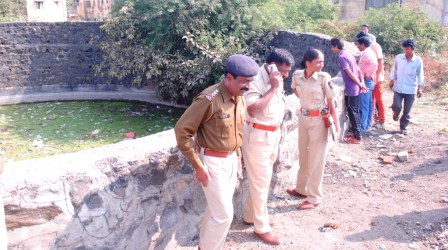 Nagpur News.
A young man named Mayur Kailash Jambhulkar aged 17 years, and a resident of House Number 553, Indora Square, Model Town, was killed and his body was thrown into a well situated outside the Motibagh Stadium.
Sources in Police said that the deceased is known to be a habitual offender having many offences of Chain Snatching registered against him. A case vide no 426/B, under section 392, 34 of IPC has been registered against him in Jaripatka Police Station.
The police officials from Panchpaoli police station have fished out the body on January 1, 2014 and have registered a case against unknown murders and are investigating the case. The deceased was wearing a black pant and had no shirt. The upper abdomen area and his stomach bore mark of knife wounds. A mobile was also recovered from him, which helped in ascertaining his identity.