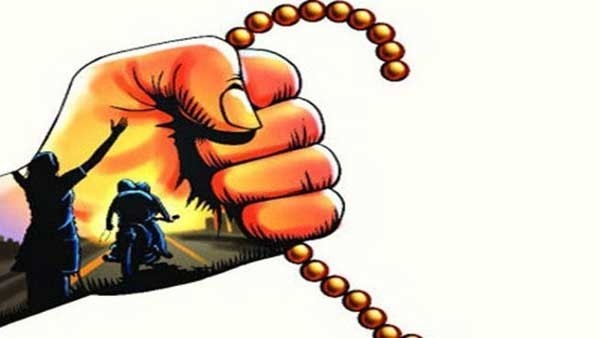 Nagpur: The rising incidents of chain snatching has not only turned menace for the citizens but also proving to be an eyesore for the police department with no control over this criminal act. In yet another such incident a 36 year old woman was relieved of her gold mangalsutra in Sonegaon area while she was heading home with her son, on Friday night.
After picking up her son from a private tuition classes, complainant Rashmi Yashwant Kulkarni, resident of flat no. 101 Ashish Vihar, Jayprakash Nagar, was heading towards home on her scooter at 7:30 pm. However when she approached Sahkar Nagar Square, a man apparently in his mid 30s approached her a on white activa and snatched away her mangalsutra before the complainant could raise an alarm.
Followed by the complaint of the victim, Sonegaon police has registered a case under section 392 of IPC. Further probe is underway.