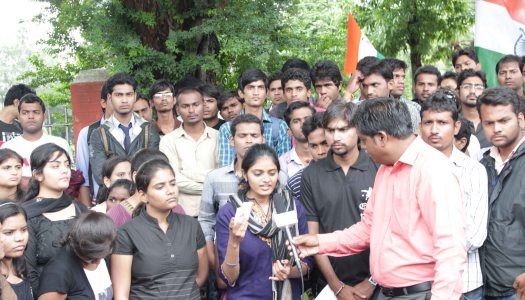 Nagpur News.
The agitation of Engineering students from various parts of Vidarbha affiliated to RTMNU have become a regular feature in Nagpur. Continuing the trail of protests hundreds of such students on Thursday gathered at Samvidhan Chowk here. A similar such protest was also staged by them on 9 August here.
These students under the banner of 'Students Organisation of Nagpur University' will be observing hunger strike on Friday, 23 August at the same place. Hordes of Engineering students have accumulated here from Wardha, Narkhed and many far flung areas of Vidarbha to press for their demands.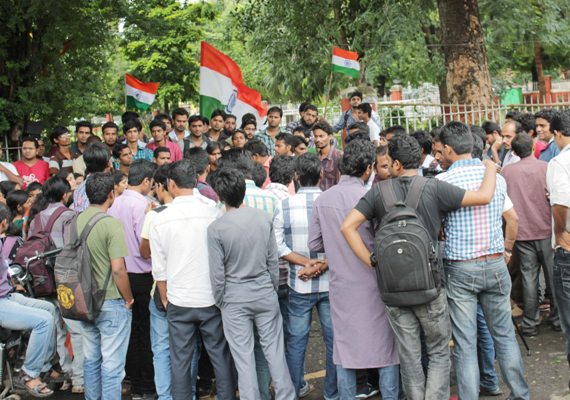 The University officials in the earlier meetings with the students have stated that the demands of the Engineering students will be considered within the framework of the existing rules and regulations, following which directions would be given to the students.
Yesterday, Vice Chancellor Dr Vilas Sapkal had assured that a solution pertaining to various problems of the Engineering students would be arrived at. Complaint redressal centre will set up in the respective colleges of students itself . An information centre will be formed for the students catering to queries regarding admissions to examination.
A section of students were not satisfied with the reply of the University and demonstrated at Samvidhan chowk . Tomorrow they will be going on hunger strike, informed representatives of the organisation.