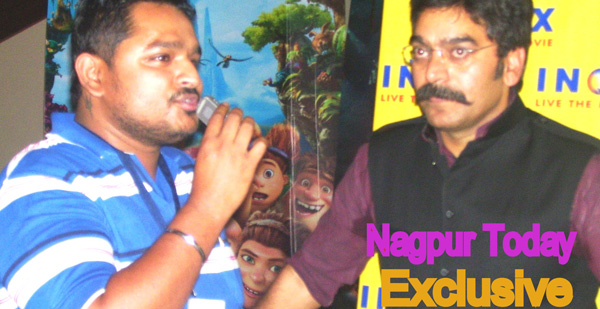 Naseerudding Shah, Om Puri and Irfan Khan are one of the finest actors of Hindi Cinema, but there are some second rung actors who have proved their mettle time and again with their method histrionics. Remember an intense eyed postman of Sanjay Dutt and Kajol starrer movie Dushman who delivered letters to households and in doing so keep a track of ladies in the house. The sex starved villain caught the attention of everyone. The phenomenon is followed by another strong character of tantric in another movie Sangharsh. These roles and many others were willfully performed with high degree of conviction by none other than the solid Hindi guy from Madhya Pradesh – Bollywood actor Ashutosh Rana.
Rana was in Nagpur on Friday to promote his upcoming Marathi movie Yeda. Nagpur Today caught up with the young actor over an interesting chat.
Nagpur Today: Hello Ashutosh & welcome to Nagpur
Ashutosh Rana: Thank you so much. I am happy to be here.
Nagpur Today: You were doing well in Hindi cinema what brings you to Marathi films.
Ashutosh Rana : I have always tried to give the best in whatever  I have done , So as an actor I don't want to be restricted to one form of expression but be called "Indian Actor" which I can only become if I work in movies in all languages spoken in my country., So Marathi Cinema has given me an opportunity .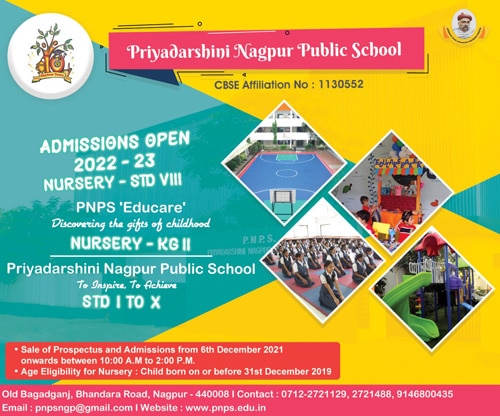 Nagpur Today: what brings you to Nagpur?
Ashutosh Rana : I am here to promote my debut Marathi film called "Yeda" which is a thriller and a film people would love to watch. My past characters in Hindi films like Dushman & Sangharsh have been appreciated across; this character is different in terms of aggression & is quite intense.
Nagpur Today: What about the language? Was it difficult to learn Marathi?
Ashutosh Rana : I have been hearing good piece of the language since Renuka Rana (Shahane ) came into my lif , so learning was not difficult but right diction, pronunciations took a 7 day workshop. But now I am happy with the fact that the film is ready and evevyone is happy with my speech.
Nagpur Today: A big number of Marathi films releasing on the same day.
Ashutosh Rana : It's nice I take it in a very positive way because as Ravnavami being an auspicious day and the more the merrier. If the film is good it will work and I know we have really worked hard on it.
Nagpur Today: What should people expect from this film?
Ashutosh Rana: "Yeda" hai but Mera hai .
Nagpur Today: what should people expect from Ashutosh Rana's debut in Marathi cinema?
Ashutosh Rana: Audience have always loved me after seeing my work. So I would just say that people will love my honesty & hardwork with my character I have given which can be seen in the film.
Nagpur Today: Thank you & best wishes for the film.
Ashutosh Rana: Pleasure!!! Love to all.
Yash Raj Trivedi