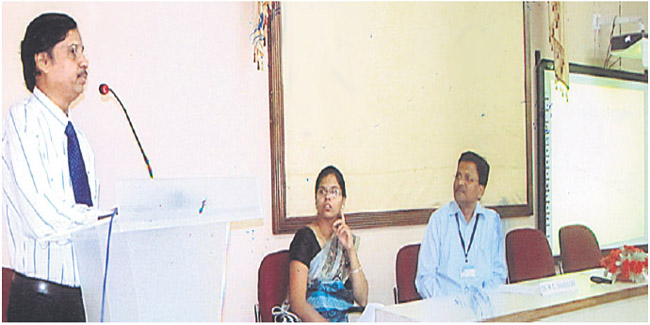 Nagpur News: A seven-day-long Technology-based faculty programme was recently organised by VMVCommerce, JMTArts and JJPScience College Nagpur.
GM of BSNL Anil Sawatkar, Nagpur was the chief guest of the occasion. During the inauguration, Sawatkar stressed upon the importance of technology and its indispensability in the field of education.
The faculty went through the training on interactive white board (smart board), Digital language lab and social networking. The training also includes the efficient and comprehensive use of research engines like Google, Google chrome, Info-graphics etc.
Principal of the college Dr MGChandekar presided over the inaugural function.
He dwelt upon the purpose and utility of the faculty development programme. The proceeding of the function was conducted by programme convener Dr Shraddha Gawande. She proposed the vote of thanks also.