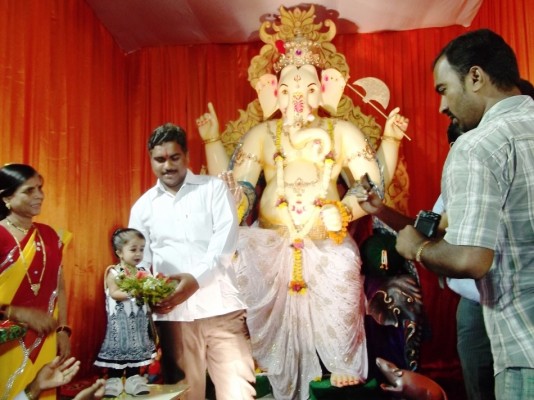 Nagpur  News Today: This Ganesh Chaturthi, it isn't the movie stars or politicians who are making celebrity appearances  in city Mandaps, but Jyoti, the world's shortest woman.
According to the Guinness Book of World Records, the shortest woman in the world is Jyoti Amge, a resident of Nagpur city. Jyoti has been making appearances across the city, and crowds are thronging to see her. She has also bagged a role in a Hollywood film.
Jyoti is a devotee of Lord Ganesha, and asks for his blessing before taking any big decision in her life.