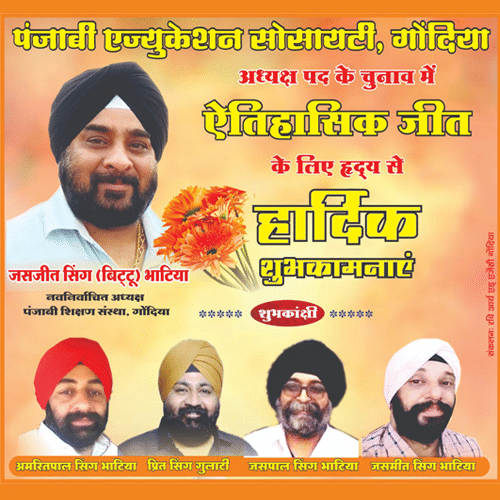 Nagpur: Speaking on Dasera at RSS HQ in Nagpur, as per their traditional ritual Bhagawat was full of advise on 'Nationalism', Culture and the idea of 'Bharat'. He never mentioned India.
He said the idea of Bharat was always ingrained in us, whether we were one country ruled by many Kings and Rulers or whether we were dominated by one power.
Talking about political power games he said elections will come and go, your commitment to your country and your people should not change.
"When one's life and thoughts are completely dominated by love of your country, your whole life is devoted to your nation, you are selfless, that is culture."
Separatism – Algavbad – has to be dealt with sternly; as should our enemies at our borders.
"We have showed maturity in dealing with issue of Doklam, without being perceived as weak that is the way to deal with aggression.
Because of our new progressive strides in Economy and awareness of our self respect the whole world is looking at us with respect."
Government has to be transparent and honest, Bhagawat also cautioned.
He spoke in chaste Hindi and gave a long winded speech which was listened to with rapt attention.
In his speech, Bhagwat appealed the 'gau-rakshaks' to not break laws while performing their duties while urging people to take up cow protection without considering religions.

"It is reprehensible that some people have been killed allegedly by 'gau-rakshaks'. In fact, violence of any form is reprehensible. At the same time, many people have been killed by cow smugglers. We must look at the issue of cow protection beyond religion," Bhagwat said.
"I know many Muslims involved in rearing and protection of cows. There are Muslims who have sacrificed their lives for 'gau-raksha'," the RSS chief said.
"Cows are used more for its urine and dung than milk in our country. For a small farmer to progress, rearing of the cow is a must. Protecting cow and cow-based agriculture is directed by the constitution. Rearing of the cow is not a matter of religion, he said.
In his speech, Bhagwat also accused the governments of West Bengal and Kerala of indulging in petty politics by lending a helping hand to the anti-national forces.