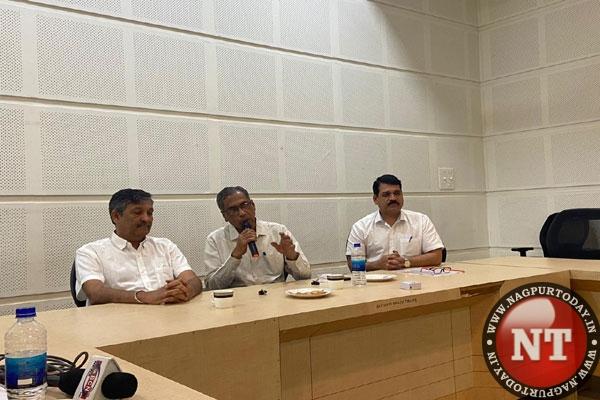 Nagpur: The RST Cancer Hospital in Nagpur is gearing up to commemorate "World No Tobacco Day" on May 31 with a series of events aimed at raising awareness about the harmful effects of tobacco use. The hospital, in collaboration with several prominent organizations, has organized a rally followed by a main program to highlight the importance of tobacco control and encourage a tobacco-free lifestyle.
The event, expected to draw participation from various renowned organizations such as the Indian Medical Association, Nagpur, Shri. Ayurved College, AOL Vidarbha branch, Association Of Surgeon India, Indian Dental Association, NIMA Women's Forum, Vidarbha Prantiya Ayurved Sammelan, Ayurved Teachers Association, Hedgewar Blood Bank, Snehanchal, Obstetrics and Gynaechological Society, Nagpur, Lions Club of Medico, Nagpur, and NARCHI, aims to bring together diverse stakeholders who share a common goal of reducing tobacco consumption and its associated health risks.
The program will commence at 8:30 am sharp with a rally, starting from the premises of RST Cancer Hospital. The participants, including medical professionals, volunteers, and members of the supporting organizations, will march through the city streets, conveying a strong message against tobacco use. The rally is expected to last until 9:30 am.
Following the rally, the main program of World No Tobacco Day will take place in the prestigious Dada Vikyomal Shroff Clinical Meeting Hall within RST Cancer Hospital. The program is scheduled from 9:30 am to 10:30 am, during which distinguished speakers will address the audience on the detrimental effects of tobacco on health and the significance of tobacco control measures. Experts from various medical fields will share their insights and experiences, enlightening attendees on the importance of quitting tobacco and adopting healthier lifestyles.
Dr. Kartar Singh, Director of RST Cancer Hospital, expressed his enthusiasm for the upcoming event, stating, "World No Tobacco Day provides us with an excellent opportunity to unite against tobacco and contribute to the global effort in reducing tobacco-related diseases. We are grateful to have the support and participation of esteemed organizations and experts who share our commitment to creating a tobacco-free society."
Dr. B.K. Sharma, Senior Consultant at RST Cancer Hospital, added, "Tobacco consumption poses a significant threat to public health. Through this event, we aim to raise awareness about the dangers associated with tobacco and motivate individuals to make positive changes in their lives. We encourage everyone to join us in this important endeavor."
World No Tobacco Day is an annual campaign organized by the World Health Organization (WHO) on May 31st to draw attention to the global tobacco epidemic and advocate for effective policies to reduce tobacco consumption. This year's theme is "Commit to Quit," emphasizing the importance of quitting tobacco and the support available to those seeking to overcome addiction.