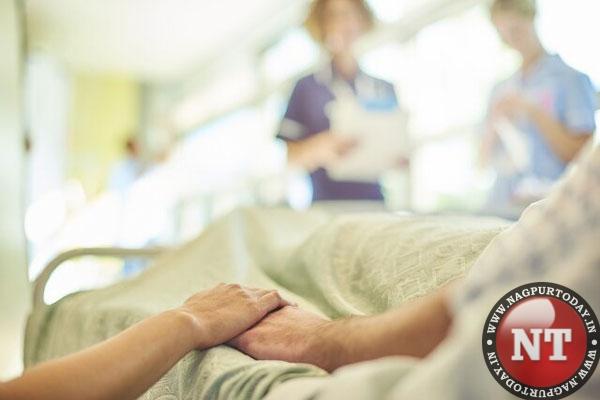 Nagpur: In an alarming statistics released by the Indian Council of Medical Research (ICMR), Nagpur has the highest number of cancer patients per lakh population in the Maharashtra. The alarming figures reveal a significant rise in cancer cases, particularly those related to tobacco use and consumption.
The World Health Organization (WHO) estimates that tobacco consumption is responsible for over 8 million deaths worldwide each year, with approximately 1.2 million of those deaths resulting from exposure to secondhand smoke. In Maharashtra alone, more than 1 lakh deaths annually are attributed to tobacco-related diseases. Tobacco use contributes to poverty by diverting household funds from essential needs to tobacco products.
India, with a staggering 267 million adult tobacco users, accounts for over 13.5 lakh deaths each year due to tobacco use. The Global Adult Tobacco Survey India conducted in 2016-17 revealed that 29% of all adults in India are tobacco users. The number of cancer cases is expected to rise significantly, with predictions indicating a jump from 13.9 lakh cases in 2020 to 15.7 lakh cases by 2025, according to the National Center for Disease Informatics and Research Institute.
The situation is particularly dire in Nagpur, where the city reports 91 male and 90 female cancer patients per lakh population. The city's cancer burden is surpassed only by Pune, with 83 reported cases, followed by Aurangabad with 70 cases and Osmanabad with fewer than 40 cases. Nagpur's high prevalence of cancer is primarily attributed to tobacco consumption, with the most common forms being smokeless tobacco products.
Dr. Kartar Singh, Director of the Rashtrasant Tukdoji Cancer Hospital And Research Center, expressed deep concern over the rising number of cancer cases in the region. He emphasized the importance of early diagnosis as a key factor in improving survival rates for cancer patients.
Dr. B.K. Sharma, a respected consultant at RST-RCH, echoed these sentiments, stating that tobacco control measures are crucial in combating the increasing incidence of cancer.
The prevalence of tobacco-related cancers, such as oral cancer, cervix cancer, esophageal cancer, lung cancer, stomach cancer, bone marrow cancer, and liver cancer, is a major cause for concern. These cancers contribute to over 40% of the total cancer burden in India, with 50% of cancers in men and 20% in women directly attributed to tobacco use.
Efforts to combat the rising cancer rates must include comprehensive tobacco control measures, public awareness campaigns, and early detection programs. The need of the hour is to prioritize the health of citizens and ensure that accessible and affordable quality cancer care is made available across the country.
As the battle against cancer intensifies, it is crucial for policymakers, healthcare professionals, and individuals to work together to reduce tobacco consumption and address the growing cancer crisis. The health and well-being of the population depend on collective action to curb the prevalence of tobacco-related diseases and save lives.