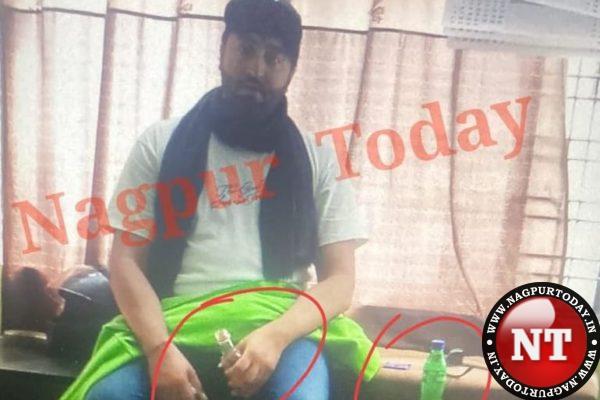 Nagpur: Prince Tuli, the controversial figure from the Second Capital of the State, reportedly is being provided with energy and cold drinks while in police custody with the Nagpur Police. An image from the Ambazari Police Station, where Tuli has been placed for Police Custody Remand (PCR), has gone viral on social media, showing the accused of molesting a middle-aged woman enjoying energy drinks and cold drinks.
When contacted, Senior Police Inspector Ambazari, Gajanan Kalyankar, confirmed that the image is from Ambazari Police Station but denied that the police provided any benefits to Tuli.
"I was on leave on Sunday. The image is indeed from Ambazari Police Station; however, the bottles seen in the image do not contain cold or energy drinks but water," he said. "Ambazari Second PI Aher is thoroughly investigating the matter," he added.
The image has gone viral on social media.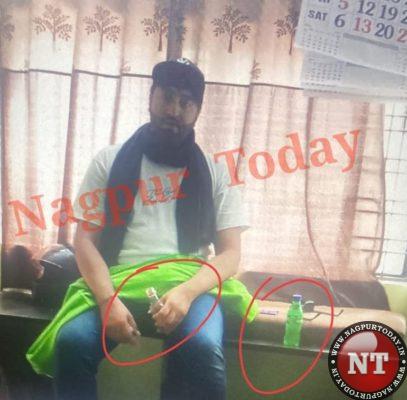 According to reliable sources, managing Tuli inside police custody is proving to be a gigantic task for Ambazari Police.
Prince Tuli, the estranged husband of model-turned-Bollywood actress Yukta Mookhey, had his Police Custody Remand (PCR) extended by a day by the vacation court in Nagpur on Sunday. Tuli, who was arrested from J W Marriot in Mumbai on Friday, was produced in Nagpur Court as his initial PCR period expired on Sunday.
The Ambazari Police apprehended Prince Tuli following a complaint lodged by a middle-aged woman, accusing him of outraging her modesty at her residence on May 16. The 54-year-old woman alleged that Tuli not only behaved inappropriately but also threatened her with severe consequences.