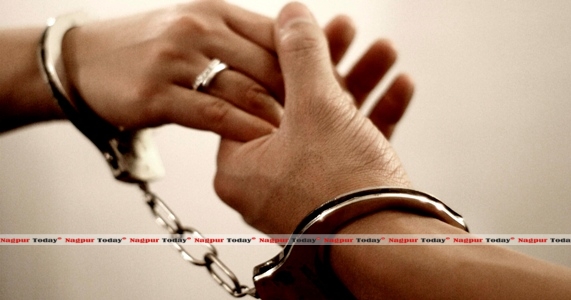 Nagpur News.
It's World Marriage Day today and being Sunday it's obvious that most of the married couples in Nagpur must have some leisure hours to spend with each other and recall all those memories like how they met and got married and later how their lives turned upside down after marriage…!!! Yes married couples do have fight over the things ranging from forgetfulness of one of the spouses to issues like "I told you that…" and even petty things like "Why you always left wet towel on bed or scatter things in drawing room…blah blah blah…The list is endless but hey…at the end of the day they still believe in the institution called marriage. No matter how big the blow of marriage deals to the couple, over the time they had learnt to cope up with every blow right from the word go.
While the couples are observing the marriage day today, Nagpur Today sneaks a peek into the lives of some of the happily married couples of Nagpur and tries to dig the secret about how they cope up with 'shaadi ke side effects'. Here's a low down.
Now Sunday is a multiplex day
Sheela and Sheetal Kotecha of Swawalambi Nagar have decided to move into multiplex without fail every week as a gesture to resolve a long standing trouble of not finding time for each other. Owner of transport business Sheetal remains out of station for most part of the week and often returns home during late night hours. "I could not even see my kids grow up and bond with them over their homework and routine things. This would lead to regular fights between us. I was groping in the dark to come up with some resolution but stiff work timings played major hurdle. Then I decided to take a big move. I tookSunday out of work. Now irrespective of how urgent the work assignment is, I keep it strictly confined to the week days only so that I can spend Sunday with my wife and kids. The routine has been going on for six months now and we have this one day of family life in every week. Sheela and my two kids have gradually come to terms with the situation and I thank them for supporting me to maintain work-life balance."
Avoiding business talk leads to healthy marriage
Rajendra Shivhare runs a spare parts store near Medical Square and has been married for over 10 years now. Every day he returns home, his wife Babita who is a school teacher has some or the other issues regarding her institution. The routine talks everyday has somewhat got stereotyped and sounded unbearable for Rajendra. Though Rajendra too has his own set of issues in his business, he never brought the business home. One fine day when both were having the morning tea, Rajendra turned up to Babita and mischievously commented, "Aaj to Sunday hai…aaj to school ki chhutti hogi naa ki extra classes hogi…(Today is Sunday…Isn't it school holiday today or should we have to bear 'extra classes'). First she did not realize what her husband was up to but within no time she got the point and since then no business except personal things is discussed between them. "Yes we do talk on our work related issues but only when we think it is necessary to let our spouse know of that or if we want advice into certain matters. Otherwise we have many things to enjoy together in our marriage", Rajendra told Nagpur Today.
Bed time theory really works
Married for five years, Manda and Raju Devghare were in deep trouble a couple of months back when Raju expanded his business which eventually started taking toll on their marital relationship.  "Forget about week days, we could not even manage to get together on Sundays. The case was not so when we got married as my business was too limited then. Now since I have a growing family, I will have to deal with extra responsibility by earning enough. My hard work appeared to be paying off in my business but what went unnoticed was that it ruined my married life. I realized that my relation with my wife and my four year old kid was not that which used to be during our early years of marriage. I could not find the way out for this problem. Tiff between us became the regular feature everyday when I would come home late owing to tight business schedule. Things got so worsened that we even contemplated separation and sought the help of marriage counselor. There was a sure shot problem of misunderstanding between us but that has to be dealt carefully from either side and none of us were in a position to buzz. Then popped the idea – on weekends or week days I tried finishing up work early and ensure that I had the good hours in hand to spend with my family at their bed time," Raju told Nagpur Today. He added, "Now I make sure to spend some time when my wife and kid go to bed after finishing their meals. Then I serve it myself without disturbing their schedule. This way I am now able to share my presence with my family and meet business requirements as well. We often talk about how the day went, in lighter mode and eventually share intimate bond."
Together we make home…
Diya Pathak, a housewife at Dhantoli was fed up of her husband's habit of scattering the things here and there. "I like to keep every articles and things in right order but when it comes to husband he is least bothered on setting the things right. For instance, he always left the wet towel on bed and throws up his socks wherever he finds place. Initially I have to do things for him and despite my telling him so many times, he did not mend his ways. I thought he was assured that whatever mess he would create it would be sorted out by his dear wifey and he would move away with his 'sorry' gesture everytime. I could have let the things the way they were but I wanted to make him realize how it feels when you have no respect for your spouse's words. I too backed off and stopped putting the leftovers by him at the right place. Then he started feeling the mess and brought my attention towards the things lying here and there. Then my simple question remained, "Who did that?" He slowly realized that it is not the woman's responsibility to make up the home but a joint effort altogether," said Diya.