Slug: SIES, Peace Foundation Young Chapter holds first meet at Saraswati Vidyalaya
Nagpur Today: In an exclusive interview with the President of Peace Foundation Young Chapter and Principal of Saraswati Vidyalaya, S Prabhuraman said that the full form of PEACE is Promotion of Ethics And Continuing Education. The Founder of this movement is Dr Varun Bhargava. He opined that whether it is a career in Hospitals, Businesses or even Teaching, the sense of values and ethics are deteriorating by the day. He said that other than academic activities, they wanted the students of all schools in the city to inculcate and induce the concepts of Ethics and Values. He opined that Education without Values and Ethics is not at all Education but creating Academic Criminals.
Since Saraswati Vidyalaya is the Young Chapter of Peace, they had organized Elocution, Drawing and Poem Writing Competition in the school premises at Shankar Nagar on February 9, 2014. This is going to be an annual event and this was the first event.
Ethics, sometimes known as moral theory, and moral philosophy, is a branch of philosophy that involves systematizing, defending and recommending concepts of right and wrong conduct, often addressing disputes of moral diversity. The term comes from the Greek word ethos, which means "character". Ethics seeks to resolve questions dealing with human morality and concepts such as good and evil, right and wrong, virtue and vice, justice and crime. Are they merely social inventions? Do they involve more than expressions of our individual emotions? This may involve articulating the good habits that we should acquire, the duties that we should follow, or the consequences of our behavior on others.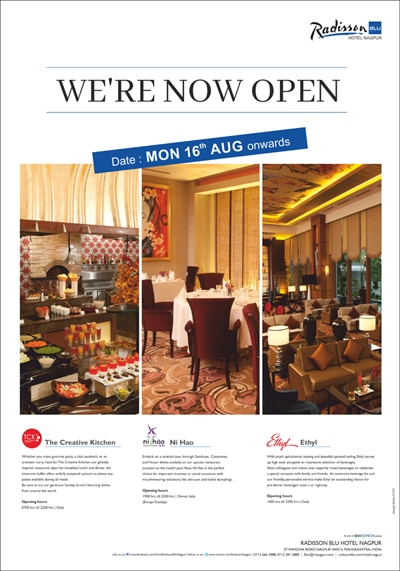 With this philosophy and concept in mind the topic for elocution revolved the role of Ethics in the life of students. More than 170 students from 15 schools of the city had participated in the Elocution completion. The students spoke eloquently about the topic and how they can practice ethics and morals in their day to day life. The Time-keeper (a teacher from Saraswati Vidyalaya) with the timer did not spare anyone and as soon as the allotted time was over, she promptly rang the bell. However this did not deter the students from putting forth their opinion and ideas on the topic.
The Drawing Competition saw paintings with myriad colours on the paper provided to them. More than 75 students from 22 Schools participated in this event. While the junior students could express their creative visualizations in crayons, the seniors had the liberty to express their opinion on the canvas by using oil and water colours for painting. The seniors could dwell on the topic with more relevant visualization, while the juniors dabbled over the topic in what they thought was right. However the way some of students projected the theme was worth appreciating.
The Poem Writing Competition saw only 10 students from 5 schools.
The Judges of the competitions are a driving force in education to recon with. For the Poem Competition the Judges are Pushpa Anand. The Judge for Drawing Competition is Mahesh Molkar and the Judge for Elocution Competition is Rahul Ghode and Asawari Maste.
Students who were adjudged for their best in various competitions are as follows:
Drawing Seniors: 1st Prize to R Aishwarya from Bhavans, Civil Lines, 2nd Prize to Durgeshwari Gupta of Saraswati Vidyalaya, 3rd Prize to Tejal Wakekar of Tata Parsi School. Special Prize to Shashwati Ghorkede of Central India Public School.
Drawing Junior: 1st Prize to Yash Agrawal from Bhavans Civil Lines, 2nd Prize to Priyanshu Rao from R S Mundle, 3rd Prize to Falguni Rajankar from Saraswati. Special Prize to Sonali Lakhotia from Central India Public School.
Poem Writing: 1st Prize to Nandini Kapur from Mt Carmel High School, 2nd Prize to Vidhi Sharma Bhavan's, Civil Lines, 3rd Prize to Yugant Dhoble of V T Convent. Special Prize 1st to Sarashar Mishra of Narayan Vidyalaya, Special Prize 2nd to Arika Chandu from School of Scholars.
Elocution Competition: 1st Prize to Charudutta Urkude from Bhavan's Shri Krishna Nagar, 2nd Prize to Krishna Tambare of St Xaviers, 3rd Prize to Krupa Mehta of Narayan Vidyalaya. Special Prize 1st to Rakshika Kosare of School of Scholars, Special Prize 2nd to Akash Satpathi from Bhavan's Civil Lines.
Treasurer of South Indian Education Society Jagadeesh Hariharan, President of Peace Foundation Young Chapter and Principal of Saraswati Vidyalaya, S Prabhuraman, Vice President of South Indian Education Society and Former Director of LIT Dr G S Natarajan, Founder of Peace Foundation Young Chapter Dr Varun Bhargava and many dignitaries were prominently present on the occasion.
PICS BY : Amol