Nagpur: "रक्तदान : सर्व श्रेष्ठ दान" The catchword was coined to inspire blood donation. Blood donation will cost you nothing but it will save a life! But shockingly, in the Second Capital City of Nagpur with population of around 25 lakh, blood donation seems to be alien words. According to a finding, even one percent of city population have never donated blood.
Every year on June 14, countries around the world celebrate World Blood Donor Day. The event, established in 2004, serves to raise awareness of the need for safe blood and blood products, and to thank blood donors for their voluntary, life-saving gifts of blood.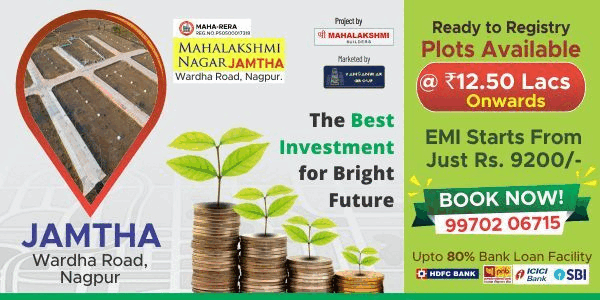 But India is one of the many countries suffering from severe blood shortage. Every second, people around the world of all ages need blood transfusion to survive. However, donors are either not available or the available blood is not safe. The probable reason could be that people do not have a clear idea about why donating blood is a healthy practice and that the process will not harm them.
In Nagpur, around 1000 bottles of blood is needed every day but only 350-400 bottles are available. According to World Health Organisation (WHO), even if one percent of world population donate blood, need for all patients could be fulfilled. But the equation does not seem to apply for Nagpurians. The outcome is troublesome. The relatives of needy patients have to run from pillar to post for procuring blood. Non-availability of blood puts many patients of surgery, accidents and serious patients in life threatening situation.
The Second Capital boasts of having around 300 high class hospitals including Government Medical College and Hospital (GMCH), Indira Gandhi Government Medical College and Hospital (Mayo), Super Speciality Hospital and private hospitals. Patients from not only Vidarbha but Chhattisgarh, Madhya Pradesh and other parts rush to Nagpur in the hope of better medical facilities. But the non-availability of blood leaves them shattered. The 'most wanted' blood group is 'negative' group. Blood banks take advantage of the shortage of this 'negative' blood and fleece the needy. For procuring 'negative' blood, the seeker has to make available a donor. The stock of 'O' and 'B' Positive blood is also in limits.
In Nagpur, there is always need of 25000 bottles of blood every month. Accident victims, deliveries, dialysis patients, cancer patients, sickle cell patients and other patients suffering from life threatening diseases need blood in sufficient proportion. But around 12,000 Nagpurians voluntarily donate blood every month. As compared to population, this figure comes to 0.48 percent.
The bottom line is: The citizens must understand the importance of blood donation. The blood you donate gives someone another chance of life. One day that someone may be a close relative, a friend, a loved one — or even you.