Nagpur: To facilitate acquisition of land for government projects, the State Government has decided to rehabilitate the encroachers on government lands with a 269 square feet flat. Those, who don't want the flat, would be compensated monetarily. An affidavit in this regard was submitted by the State Government on Wednesday.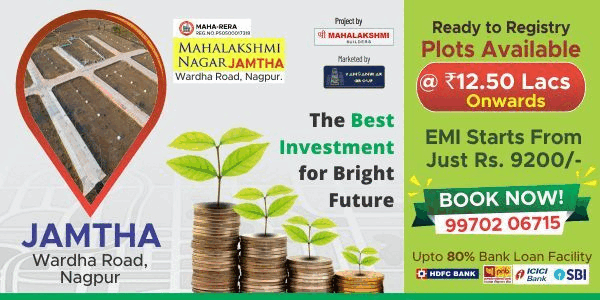 The government said that encroachment on government lands unnecessarily delays several development projects of the Central as well as State governments. This delay cost heavily to the State exchequer. Therefore the State Government has decided to offer this rehabilitation plan to speed up land acquisition process and also the execution of development projects.
As per rules, all those people, who have encroached upon government lands in the Corporation limit, will be eligible for this rehabilitation scheme. They will be provided with a 269 square feet flat without any charges or they will be paid an amount similar to the flat's price for vacating the government land. The State Government made it clear that only those families, which have Ration Cards prepared before 1 January 2018 and also Aadhar Card, would be eligible to avail this scheme.
The company that is allotted the development project will be responsible for the execution of this rehabilitation scheme. This scheme will be applicable only for government's development projects, which will be executed with under the respective District Collector.