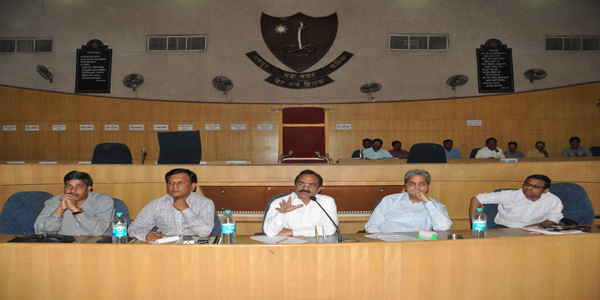 Nagpur News: A workshop on Local Body Tax was organized at Nagpur Municipal Corporation town hall in Mahal for briefing out the rules and regulations of the new tax to be implemented in Nagpur from April 1 onwards.
In the workshop, NMC Commissioner Shyam Wardhane has also sought suggestions from the traders and business holders regarding its implementation.
Mahesh Dhamecha, assistant commissioner of NMC's octroi department, who was also present in the workshop, informed Nagpur Today that LBT would be levied in place of octroi on the goods to be brought in the city from April 1 onwards.
Some traders who attended the workshop were of the view that since LBT is scheduled to be implement in the month of October in Mumbai then why is it happening so early in Nagpur.
A government GR was also issued on February 25 regarding implementation of LBT in NMC from first day of next financial year i.e. from April 1. Details regarding the interest of beneficiaries were rendered out to the officials and post bearers who attended the workshop.
The workshop was addressed by Ramnath Sonawane, Commissioner of Kalyan-Dombivali Municipal Corporation while the presentation of LBT was put up by the assistant commissioner Anil Lad, Kalyan-Dombivali Municipal Corporation. NMC Commissioner Shyam Wardhane also issued directives in the meeting.
Representatives of Nag Vidarbha Chambers of Commerce (NVCC), Vidarbha Industries Association (VIA), Vidarbha Tax Payers Association, All India (Nagpur) Transport Association, Central India Car Dealers Association, Electronic Merchant Association, Nagpur Electronic Dealers Association, Gaddigodam Shopkeepers' Association, Hardware Dealers' Association, Kalamna Dhanyaganj Adatiya, Megha Business, C&F Super Dealer Association and Nagpur Timber Merchant Association.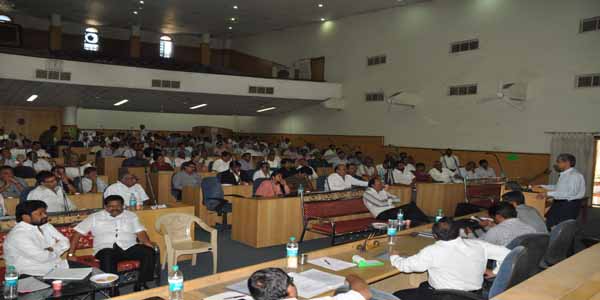 Various concerning issues regarding LBT were raised by expert representatives in the workshop. The NMC ruling party has pointed out the flaws in LBT and decided to move to court in order to get stay on the controversial tax system. On the other hand, the state government is active in getting uniform LBT implemented in all the municipal corporations in the state.
A final call along with deciding rules and regulations for implementing LBT in Nagpur is yet to be taken.