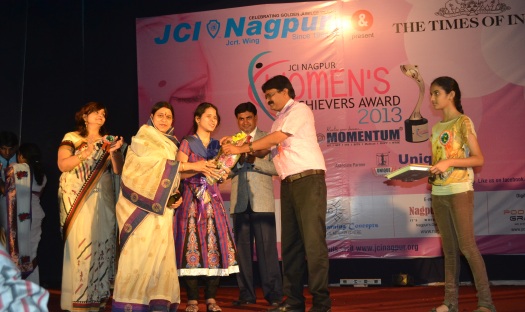 Indian Women have taken on different roles before and after Independence and excelled in many fields. It is important that the success stories have to get shared and publicly recognized. As a measure of achievements of individual women in the society, JCI Nagpur had decided to institute eight awards .Which is to be called "JCI Nagpur Women's Achievers Award". The below are the categories and the names of the winners.
Community— Adv.Smita Singalkar
Sport:- Aparna thakre
Social & Humanitarian: Dr.Kavita .Rattan
Public Service:- Amruta Bhople
Professions:- Adv.Chaya Kokate
Entrepreneur:- Deepali Munshi
Business:- Manjiri Singh
Life Time Achievement Award:-Meenakshi Sarwate
The award ceremony had the presence of many dignitaries Honorable mayor Anil Sole,Standing Committee chief Avinash Thakre , Jc Sen.Mahesh Rathi , City Congress  Chief  Jai Prakash Gupta ,Youth congress Chief Atul Kotecha ,Corporator Abha Pande along with eminent guests like Pratap Guruji ,Preeti Badjate & many more.
Along the awards there was a lucky draw conducted by the end of the show where the winner was a women & the second was a Man.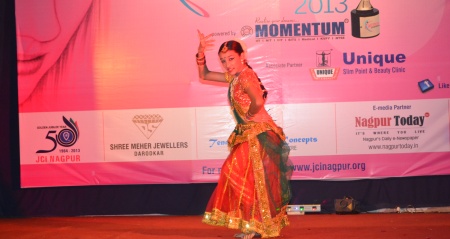 Mayor Anil Sole shared his views he said "I am happy that Nagpur has got an award for Best City but this is not it, together we need to make it more developed, secured and one of the best cities in the world."He also appealed the people that dreams can't be fulfilled without their support.
Jc.Sen.Mahesh rathi also congratulated the team who made an award of this stature successful.
President Jc Paresh Itkelwar , Secretary Jc Abhay Kalkotwar ,IPP Jc Adv.Altaf Sheikh,VPMO Jc Girish Warhade , JCRT Wing Chairperson Jc Priti Bomanwar , Project Director Jc Dr.Richa Jain ,President  were also present.
The Event was hosted by Jc Ritu Khandelwal & Rj Raj.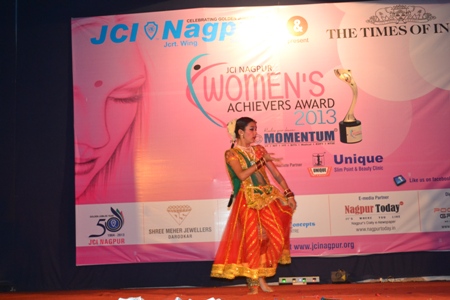 Yash raj Trivedi