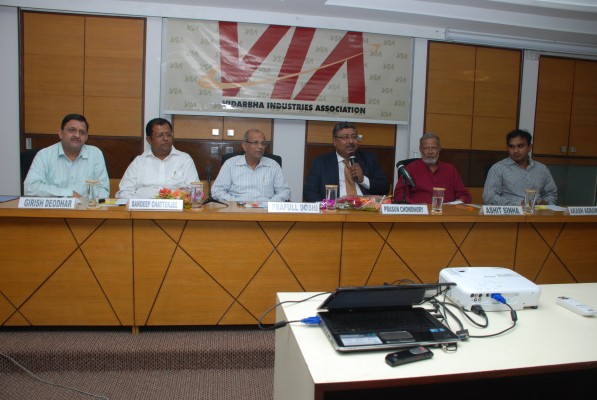 Nagpur Business News: Sitting on Dias from Left to Right: Girish Deodhar, Sandeep Chatterjee, Prafull Doshi, Prasun Chowdhary, Ashit Sinha, Akash Agrawal.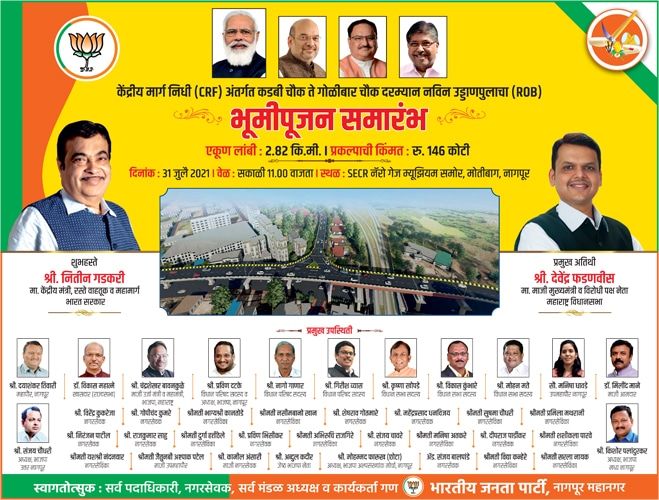 VIA HRD Forum organized a workshop on "Aspirations to Reality" by Prasun Chowdhary, Founder Director, Avenir, New Delhi on Wednesday 21st November 2012 at 2 pm. This workshop was organized for owners of manufacturing industries. In this workshop the speaker Prasun said this workshop is a roadmap for exponential growth Small and Medium Enterprises (SMEs) are the backbone of Indian manufacturing.  While there is a lot of focus on the corporate sector, it is revealing to note that the 105 Lakh SMEs in India contribute as much as 40% to industrial production and 6% to the Indian GDP.  One of the biggest employers in the country, more than 3 Crore people work in SMEs.
He said despite the fact that SMEs have been growing at an average rate of around 11% over the last four years, most of them are plagued by a lack of streamlined processes and systems, thus limiting their potential for growth. That is the reason we witness very few of the SMEs emerging as major organizations in the corporate sector. SMEs are usually either started by first generation entrepreneurs or handed over in legacy by the family patriarch to their next generation. In either of the cases, these companies are characterized by a very personal style of management, dominated by the owners preferences – significant among which is a desire to do everything themselves. A second line of management is conspicuous by its absence. Over the years, more and more of the owners of the SMEs have spent time in higher education, often in formal business management training.  This education has attuned them towards an aspiration for significant growth for their organizations. However, they are unable to breakout of the vicious syndrome of having to do most key activities and play multifarious roles in the organization, with little or no time for planning for growth of the organization. They have in essence become the bottleneck for the organization.
In his talk he said that as a matter of fact, a contemporary survey of 500 SMEs all over India, revealed that 72% of the SME owners believed that planning for success was a myth – a luxury in time they could not afford. A high level view of the Current Reality Tree (CRT) of this ongoing situation in most SME organizations is unable to show significant growth.  The vicious cycle most entrepreneur-owners are caught up in is that owners are usually doing everything on their own, lack of delegation of power, there are gaps in future plan, owners are caught up in bad multitasking and fire fighting. As a result, the growth of the company is compromised and in many a case survival is at stake.
This clearly shows that the core cause of the vicious cycle is a lack of streamlined processes and systems. So how to come out of this debilitating loop and emerge into a virtuous cycle that prepares the foundation for accelerate growth of the organization?
The key therefore is to release productive time of the entrepreneur-owner (EO) who can then devote that time to plan for future growth of the organization without getting mired in all the day to day routine activities in the organization. The EO, by dint of his personal experience and skill set has more than adequate knowledge of how to further demand from his clients. As a matter of fact, despite his best intentions he had never been able to meet key clients as frequently as he would have liked to. He often has clear ideas on how to generate greater share of the clients' wallet for his organization, but has not found the time to implement them. Once he has adequate time to strategize, he will grab the opportunities to establish a clearly differentiated position for his organization by developing, leveraging and sustaining a Decisive Competitive Edge, using the basic principles and applications of Theory of Constraints.
The speaker gave many examples of SMEs growing to become sizeable corporates with the help of TOC exist in India and around the world. Making more and more money now and in the future while at the same time creating tremendous harmony in the organization is definitely an aspiration that can be made a reality, and that too in a relatively short period of time. With the help of short films and live examples the speaker explained the various modes and methods for successful entrepreneurship.
The prominent members who were present were Sunil Bajaj, Varun Bajaj, Kush Bajaj, Shilpa Agrawal, Praveen Rander, Vivek Deshpande, Shejad Doongaji, P. Chandarana, Hardik Doshi, Ankit Agrawal, Prateek Tapadia.
At the outset, floral welcome & welcome address of the Prasun Chowdhary was done by Prafull Doshi, President-VIA, floral welcome of Sandeep Chatterjee, Senior Consultant Avenir, Nagpur was done by Ashit Sinha, Advisor-VIA HRD Forum. The programme was conducted by Girish Deodhar, Chairman- VIA HRD Forum.