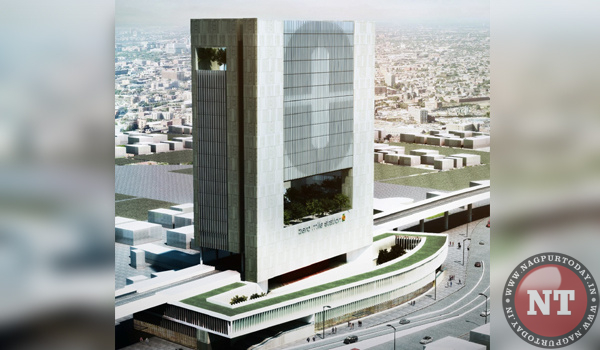 Nagpur: Work on the iconic Zero Mile station of Maha Metro Nagpur is going on in rapid pace and a major section of the first Basement of the station is ready now. Zero Mile Station is located near the geographical centre of India – Zero Mile Stone.
Once completed, Zero Mile metro station would offer host of multi-disciplinary services including hotels, restaurants, commercial places, offices, banquet hall, etc. The first Basement of the metro station measures 5300 sq. metre of which 4500 sq. metre has been constructed and works on the remaining part is going on in full steam.
Along with construction of Basement, work on other aspects like retaining walls, entry/exit structures is in progress simultaneously. Similarly, work on via duct which will connect either ends of the station is also going on. The overall progress of the Zero Mile station project can be termed as satisfactory.
In addition to its prime location and the host of services which the station would offer once completed, it would also provide connectivity to the heritage walk. Zero Mile station is being constructed on a plot measuring 12,000 sq. metr. Once completed the majestic tower would incorporate two basements, ground floor along with 19 other floors. The Zero Mile tower would have a facility of 8 escalators and 10 lifts. Considering the scarcity of parking slots in Central Nagpur, ample space for vehicular parking has been provided.
As many as 244 cars can be parked at various levels of the metro station. Each station of the Maha Metro Nagpur project is based on certain theme. While Khapri Metro Station is based on Victorian Style of architecture, the 20 storey Zero Mile station with its unique structure and a host of facilities, would add to the city's charm.