Nagpur: With sighting of the moon, the holy month of Ramzan commenced across the globe. Ramzan or Ramadan is the ninth month in the Islamic (Hijri) calendar and holds a significant place in the calendar. Muslims commemorate this month-long period by observing Roza (fast).
Muslims endure a period of daily fasting – Roza — the biggest act of religious observance of its kind. The annual event represents a time to fast and devote a particular focus to prayer, purification and charitable acts. Fasting for the 30 days includes sehri and iftar; sehri is a pre-dawn meal that is consumed early in the morning before the fajr prayer. Once sehri is done, people observe fast for the whole day and break it with iftar, which is the evening meal.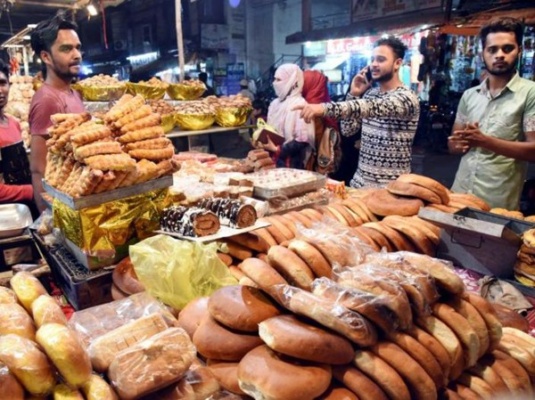 In Nagpur, the Muslim dominated area Mominpura decked up for the holy month with all its splendours. A visit to the locality showed a variety of shops set up to celebrate the festival. Devout observed Namaz at Jama Masjid. The things at offer include heaps of 'Rot,' Nankhatai, breads, biscuits, delicious sweets, an array of perfumes, fruits, a variety of dry fruits, colourful bangles, and many, many more attractions.