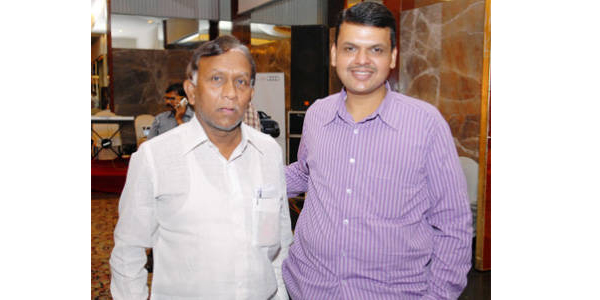 Nagpur News:
The crucial Spanco issue witnessed a vertical split when two BJP MLA talked about two different approaches to corner the company. A company of all ills.
When Nagpur Today contacted the BJP MLA Vikas Kumbhare for his comments on Spanco issue, the firebrand MLA said, "I raised the Spanco issue in Assembly aggressively in the interest and justice for consumers. I demanded immediate cancellation of the agreement with the draconian Spanco who had and has been resorting to hand-twisting of consumers by various means and ways. Inflated bills, forcible installation faulty meters, no resolving of complaints of harassed consumers and others. I met the Minister of State for Energy Rajendra Mulak immediately after the end of the Monsoon Session of Assembly. Mulak told me the Deputy Chief Minister Ajit Pawar, who is also the Energy Miniser, would convene an important meeting in this regard. The Government is not at all in mood of taking any action against Spanco. I have sent a letter to Chief Mnister Prithviraj Chavan and informed him of Spanco's torturous state of affairs. I have demanded justice for power consumers in Nagpur from the Chief Minister," Kumbhare said.
"I will meet the Spanco authorities on Wednesday after returning to Nagpur and hand over bundles and bundles of inflated power bills and papers of flawed meters given to me as proof of dirty tricks by Spanco. If the Spanco authorities fail to explain satisfactorily to my questions then I will launch a violent agitation even if an offence is registered against me by the police, Kumbhare warned.
On the other hand, City BJP President and East Nagpur MLA Krishna Khopde said, "We raised the issue of Spanco. Now, Monsoon Session is over. I am waiting for reply from the Government. We did whatever we have to do. Now, it is the job of government to take a decision in this regard. Why don't you (Nagpur Today) raise the issue with Nitin Raut, who is a Minister, in the interest of the consumers," Khopde said.
Days after days have passed since the Monsoon Session of Maharashtra Assembly began. All roaring words, tall promises, massive protests, "todfad" (Destruction), it appears, was "just a show". And Nothing Else.  The all kinds words uttered by the Nagpur leaders have been "swept away" by the rains leaving no visible signs of any relief.