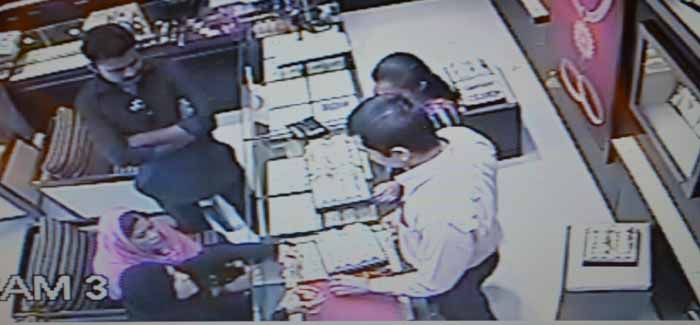 Nagpur News: In a quick pick, three burkha clad women and a man wearing pathani dress managed to slip away after committing theft of jewellery from the famous Geetanaji Jewellers located near Gandhi Putla on CA road in Nagpur. All the four were beyond the reach of the police who later saw one of them in the act through CCTV footage obtained from the showroom owner.
Tehsil police have registered the case under section 379, 34 IPC against the unidentified people for the crime.
Sources at Geetanjali Jewelers informed that all the four entered the showroom at around 12 noon on Friday. They checked for the collection for over half an hour. Meanwhile taking chance out of the situation, one of the women slipped two golden bangles worth Rs 1.76 lakh in her purse. All of them moved out without buying anything.
Later when the store workers tallied the jewellery they found two golden bangles missing from the collection. Then they browsed through the CCTV footage and spotted the video in which one of the women was spotted stealing the ornaments.
When Nagpur Today reached tehsil police station to seek further information, the police inspector Makeshwar instead lambasted the media and warned the scribes to stay off.