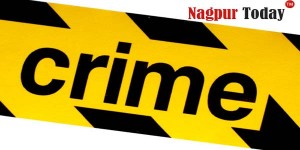 Nagpur News: Enraged after a heated argument in a religious program, a 23-year-old set fire a pandol set up near Yashwant stadium on Friday afternoon. Luckily, no injuries were reported.
Dhantoli police has arrested accused Nageshwar Verma, 23, a resident of Sanghm chawl. He has been booked for mischief by fire or explosive substance with intent to cause damage.
Police said that a religious program was organised by Sayyed Janauddin, president of Sandal Sharif Mandal. Amid the program, Nageshwar had a fight with group of youths.
"The argument took place over a petty issue. It's learnt that they had an old rivalry and during the program, the youths again picked up an argument," said police.
The argument slowly turned into a tussle. Police said that other pilgrims tried to resolve the differences but failed to calm down Verma.
Verma, initially left the scene in anger but later came again with a kerosene can. He poured the kerosene on Pandal and set it on fire. Since, people gathered for the program had seen Verma pouring kerosene, they immediately run away and luckily, no one was injured. There was tension for few hours.
Nearby residents swung into actions and doused the flames. Besides a major loss, no causalities were made. Verma, who had fled the scene, was arrested later by police.