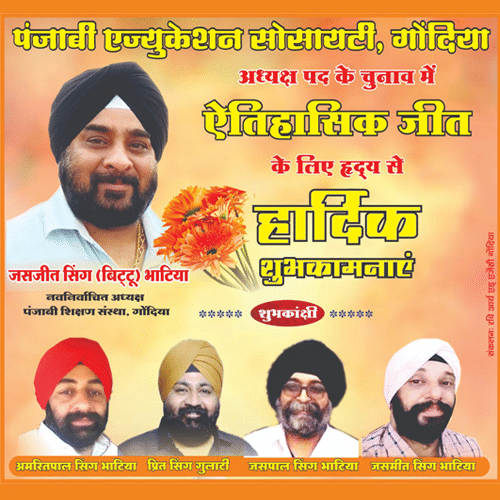 8th March is being 'celebrated' as an International Woman's day since 1900s – long before me, and others of my generation were born. What is the significance of this day? I have often wondered. Why isn't everyday a woman's day? After all we do not have any such day designated as a 'Man day' – obviously because they do not need it! So why women?
On further deliberation I came to the conclusion that this is a day when we, the women of the world, can pause and take stock of "our situation". How far have we come and how much longer and further is our journey still?
This year, circa 2015 I would love to have said – 'We have made it! Reached the pinnacle.' But truth is quite different –
I was quite disheartened to read that acccording to Phumzile Mlambo-Ngcuka, the head of United Nations, Woman – it will take 81 years for a girl born today to have equal chances of being a CEO and 50 years for equal chances of being a nation's leader.
Why look far to get a glimpse of the inequalities? Everyone is on Facebook these days – it has equal, if not more women subscribers so it must be hiring an equal number of women anyone would think. Right? Wrong! According to the latest data, Facebook has 69% Male employees as against 31% female – less than 1/3rd!
Let's look at Google as an employer – their figures are even more dismal. They have 70% male employees and 30% female. This is what they have to say about this inequality –
"We're not where we want to be when it comes to diversity. And it is hard to address these kinds of challenges if you're not prepared to discuss them openly, and with the facts.
All of our efforts, including going public with these numbers, are designed to help us recruit and develop the world's most talented and diverse people" Google.
Both these companies are based in the USA. A nation where we think women are the 'freest and most liberated'. And then you realize it is still a country that has yet to see a woman at the helm – a woman as President. It is telling that a Black American , Barack Obama holds that position now but an equally qualified Hillary Clinton could not make it.
What is the situation like in our country, India? I will begin with my own sector – Banking.
We have figures for 2010 and they are quite disheartening. Overall, only 17% women were employed by state run (PSU ) banks. Of these, women in executive positions were only 2.7%. And we feel banking is a career opportunity that more and more women are availing of and the perception is – its a good place for a woman to work in!
Why is the situation so gloomy? It is hard for a woman to rise in a situation where so few of her exist. It is like swimming against the current.
Making it to the top is never easy for women in any field. But it's particularly hard in the public sector where women initially took up jobs to help support the family and held back from taking up more challenging roles. It took more than 30 years after bank nationalisation in 1969 for a woman to be appointed head of a state-run bank. Ranjana Kumar became chairman and managing director of Indian Bank only in 2000.
The 'Khandelwal' report which tabulated the above figures had this to say – even among women who join the work force many give up midway. Khandelwal's exact words were " most women just quit mid-way. Quit not just the job, but the career itself."
Today the situation is changing rapidly though.
They have already smashed the glass ceiling in private sector banking in India. Now, Indian women are slowly but surely making their way to the top in public sector banks too. In the past year itself, five women have become CEOs at state-run banks in the country, joining a small club of women at the top of the banking industry across the world.
In November this year, Usha Ananthsubramaniam took over as Chairperson and Managing Director of the country's first all woman bank – the Bharatiya Mahila Bank, soon after Arundhati Bhattacharya became the top boss of State Bank of India, the largest bank in India. In April, Archana Bhargava was elevated to the top job at United Bank of India while Vijayalakshmi R. Iyer became the head of Bank of India and Shubhalakshmi Panse became Chairman and Managing Director of Allahabad Bank last year. ( Source – Business Today).
The thought always comes to my mind – all those years ago, I had a working mother already – my mother is a Doctor. The first girls' school (in India) was begun in Pune, in Maharashtra by Savitri Phule way back in 1848. Almost a hundred years before we got independence. Then why are women still to catch up with men in all professional spheres?
If you look at all the messages and greetings that will be flooding social media today, you will begin getting the reply. To a word, all the messages will read something like –
You are a daughter, you are a sister , you are a wife….. you are a mother. YOU ARE A WOMAN.
Happy Woman's Day!
So on this day also, we are not allowed to forget that if we are women, we have to pay our 'dues' to society by fulfilling all the above roles to the best of our capacity. We are not allowed to think of ourselves are our own creatures, owing allegiance to no one but ourselves. Even the thought would be considered blasphemous!
It is not just these family roles that bog us down. There are other 'definitions' that seek to limit us. A woman has to be 'well groomed' and 'well dressed' has to adorn herself with dazzling diamond jewellery ( " to reflect the real me!") has to wear the latest in fashion clothing and of course – be the right 'shape'. In a nutshell – a woman owes it to the world – again! – to always look the best she can!! There is no getting away from it – however educated, liberated, accomplished a woman may be – By God, she better look good. No one wants to know how well read she is, how humane, how kind, how compassionate – in short, how is she as a human being?
And why not such trappings? Multi billion dollar industries rely on women falling into this trap to keep their business' going. The fashion industry; the cosmetics industry – even the 'health and well being' (translated as 'thinness of course) all count on the compulsion of a woman to 'look good'.
This 'commodification' of women takes its toll on us. In struggling to be eye candies for men, we become the targets of their lust – and also their hate. All the horrendous crimes we are witnessing against girls and women reflect the cocktail of toxic feelings that so many men harbour against women in their heads and minds.
As a result of this 'unsafe' atmosphere being parents of daughters is fraught with tension – more the excuse for people to not want to have a girl child!
It is a matter of such shame that in a state which gave India its first girl's school almost 165 years ago, we had to rope in a Male Superstar – Amir Khan – to spearhead a 'Save our girl child ' campaign in 2013?
How do we in India begin to change all this?
It is quite simple really. Begin the equality campaign from your home – treat your sons and your daughters equally; give them the same love and affection, the same opportunities and the same sensibilities – and then notice the change!
I will leave you with this quote which I couldn't agree with better –
"We've begun to raise daughters more like sons… but few have the courage to raise our sons more like our daughters." ― Gloria Steinem
…Amruta Fadnavis