Nagpur News.
In two separate cases with similar nature of crime, two women were harassed so much by her in-laws including her husband for dowry that one committed suicide while another woman dared to stand for herself and lodged a complaint against her husband and in-laws who were torturing her for a long time.
In the first incident, a case of dowry death was registered on Thursday where Kalamna police have booked husband and father-in-law of a 26-year-old woman who had committed suicide a day ago. Police sources said Mamta Bisen's body was found floating in a well in front of her residence on September 18. Kalamna police registered a case of accidental death and started investigations.
Police said, the suicide was committed sometime between September 17 and 18. During investigation, it was revealed that the deceased was undergoing mental and physical torture. Further investigations revealed that Mamta was tortured by her husband Narendra Bisen and father-in-law  Shankar Bisen on regular basis for want of dowry. She had been harassed to such an extent that she finally decided to end her life. Thus, she jumped into the well in front of her house to end her miseries.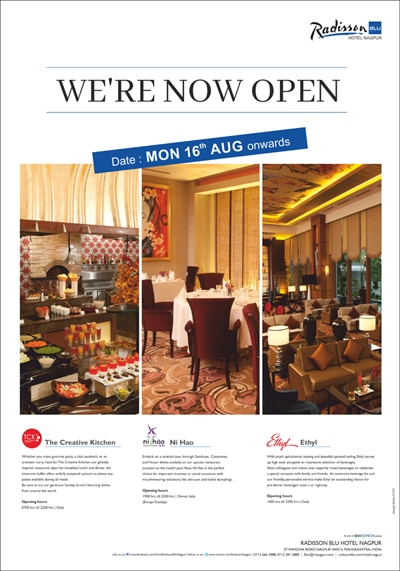 On the basis of the complaint lodged by Dnyneshwari Patle, Kalamna police have booked Narendra and his father Shankar, both residents of Pardi, Gangabagh, under sections 498 (a), 306 and 34 of the IPC.
In another case, the woman was tricked be her in-laws who reportedly took Rs 20,000 from her between September 13, 2009 and September 18, this year, Dhantoli police informed.
Police sources said Ashwini Raut (28) was married to Abhay Raut in 2009. Soon after her marriage, her husband and in-laws started commenting that they had not demanded any dowry during marriage. Thus, they asked Ashwini to bring Rs 50,000 from her parents for buying a new motorcycle for Abhay and for meeting the day-to-day needs. As Ashwini refused to seek any help from her parents, they started abusing her. They also suspected her fidelity and tortured her, both mentally and physically. Further, they tricked her and took away her Rs 20,000 from her possession. As the torture had become unbearable for her, Ashwini finally approached Dhantoli police on Thursday and lodged a complaint against her husband and in-laws.
Dhantoli police have registered an offence under Sections 498 (A), 406 and 34 of the IPC and have booked Ashwini's husband Abhay Raut, her father-in-law Ashok Raut, and mother-in-law Sandhya Raut, all residents of Arvind Society, Congress Nagar. Further investigations are underway.