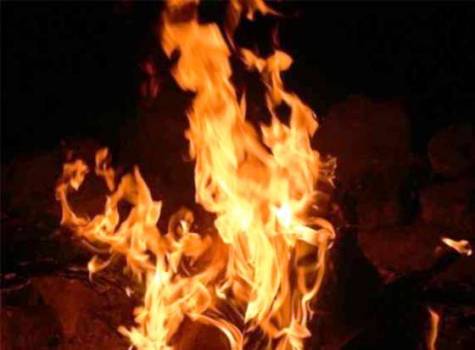 Nagpur News.
Lakadganj police has registered a murder case against 35-year-old man, his mother and brother after his wife, whom the trio had set her ablaze, succumbed to her burn injuries on in the wee hours of Wednesday.
Victim, Sangeeta Joshi, 30, was battling for life with 80% burn injuries at Indira Gandhi Government Medical College and Hospital (IGGMCH). Police had arrested Rajesh Joshi, who owned a panipuri stall, and his mother Vimal. After few days of police custody, they were sent to jail on court's order. Joshi's brother Pavan is still at large.
In her statement to police, Sangeeta, mother of six-month-old son, had stated Joshi had started harassing her after two months of marriage alleging that she is having illicit relationship. Sangeeta, is her dying declaration, told police that on Friday morning, Pavan tied her hands while Joshi poured kerosene on her and Vimal lit the match stick.
Neighbours intervention saved Sangeeta but by the time, she was burnt up to 80%. Police had earlier registered a case of attempt to murder but after Sangeeta's death, the offence was extended to murder. Sangeeta has stated to police that her son should be look after by her parents.