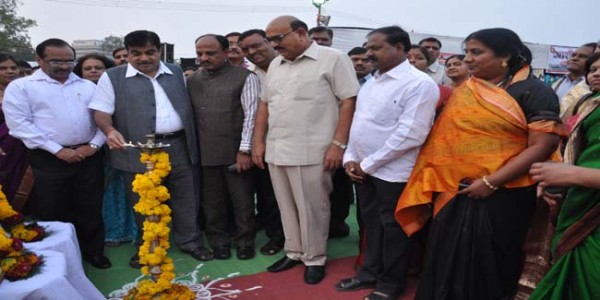 Nagpur News : In order to encourage woman entrepreneurs in Nagpur, the city municipal corporation has organized a Woman Entrepreneurs Conference at Kasturchand Park which was inagurated today by the hand of Nitin Gadkari, former BPJ President.
This Conferance which began on Sunday will last till February 8.
A large makeshift accommodation has been erected at Kasturchand Park ground in which 200 stalls are created.
Those present on the occasion included deputy mayor Sandeep Jadhav, Praveen Datke, Nita Thakre, Manisha Kothe, Sudharkar Kohte, Sumitra Jadhav, Uma Gathibandhe, Sarita Kaware, Anita Wankhede, Rashmi Fadnavis, Sangeeta Kalamkar, social welfare officer Sudha Iraskar, Ravindra Mule, Avinash Ghamgaye and others.