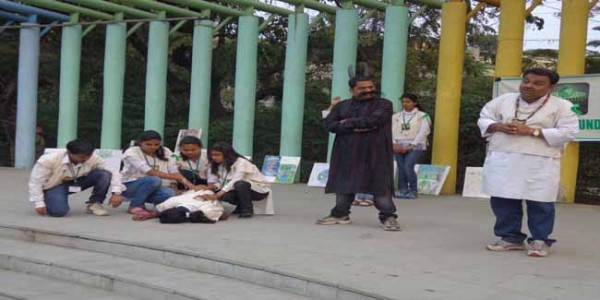 Nagpur News : In  an endeavor to build awareness in citizens and impart education on sustainable living and natural resource conservation, Green Vigil Foundation staged a street play  " Yam Hue Bhaybheet"  ( Yamraj is frightened) on Sunday at Children Traffic Park in Dharampeth area of Nagpur.
The story line of the play was unique. Yamraj was extremely agitated as each time as on their return from India, the Yamdoots carry some 'unscheduled' visitors, who as per Yamraj's database should have lived for some more years, but had died prematurely. This reality was a complete mismatch with Yamraj's database, hence, Yamraj decides to make a personal visit to explore the reason for this anomaly. Yamraj along with Chitragupt lands exactly in the centre of India, in the city of Nagpur and got stuck in traffic jam.
Various problems related to pollution and environmental degradation were highlighted in various acts. At the end, Yamraj realizes that Planet Earth is under extreme threat due to environmental pollution and decides to go back to Yamlok and call an emergency meeting for saving Planet Blue.
The play also showcased burning issues like global warming, climate change, environmental disasters. The play ends with the song "we shall overcome some day…" and showing triumph of unity over pollution (the demon).The play received overwhelming response from viewers, Later around 200 spectators formed the human chain to show their support.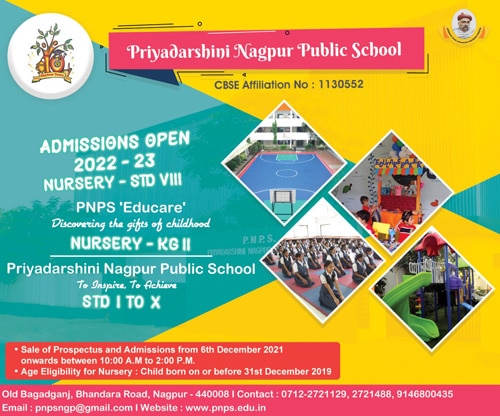 The play has been written by Ms.Vrushali Shrirang , Team Leader, directed by Kaustav Chatterjee, Co-Founder, Green Vigil. Music was composed by Bazil Paul. Hemant Amesar played Yamraj and Snehal Patil as Sutradhar. Kaustav Chatterjee was exceptional as Chitragupt. Other actors, Rohini Dhable, Shefali Bansod, Surbhi Jaiswal, Payal Chanda, Sneha Malatpure, Anjali Lohakare, Vijaya Gadekar, Pranali Rahate , Sandesh Sakhare justified their roles in different characters. Back up support was provided by Daksha Borkar.
Dr.Kavita Rattan, Founder , Green Vigil Foundation stated that  her team will be staging similar show at various places in Nagpur for generating awareness among citizens towards environmental protection and sustainable development. She thanked Nagpur Municipal Corporation for their whole hearted support.