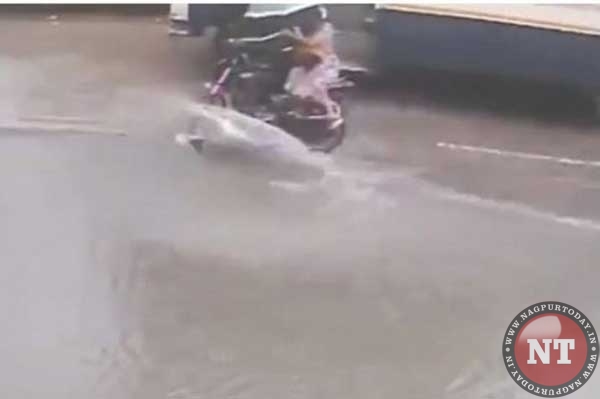 MUMBAI: The sheer negligence on part of Kalyan-Dombivli Municipal Corporation and MSRDC has claimed one more life in a period of one month. A woman came under the wheels of a bus and lost her life after she fell from a motorcycle due to worst condition of roads near Shivaji Chowk in Kalyan. The incident was captured by a CCTV camera. Police are investigating into the matter.
Local businessmen and residents have time and again complained to the administration to repair the condition of the road but all the pleas fell on deaf ears.
The CCTV footage shows that the woman was riding pillion on a motorcycle with her relative. Suddenly the motorcycle jumped due to a big pothole and the women was thrown on the road. The next moment a bus ran over the woman, who was rushed to a hospital but was declared dead.
The deceased was identified as Manisha Bhoir, who was working as a peon in a school. She had left the school in the evening with the relative and was heading home. People are very agitated over the accident.
In a similar incident on 2 June, a small boy had slipped from between his parents on a motorcycle and came under the wheels of a tanker.
The said road comes under the jurisdiction of the MSRDC but since the area comes under the Corporation limits, it becomes the responsibility of the Corporation also to repair and maintain the condition of road. The local residents demanded that a case be registered against the concerned officials and strict action be taken for the two accidental death.