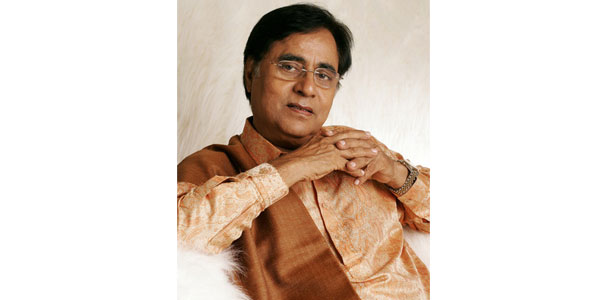 Today is Ghazal maestro Jagjit singh's Birth Anniversary .A man with a melodious voice ,great dedication for music and a vision to think and feel beyond imagination. Nagpur today shares with you some unknown, unheard secrets of late shree Jagjit sahib.
1. Jagjit Singh's father wanted him to become a bureaucrat by joining the Indian Administrative Services.
2. He had six siblings: four sisters and two brothers.
3. In his initial days in Mumbai, Jagjit Singh used to make a living by composing jingles and performances at weddings.
4. His only son Vivek died in a car crash in the year 1990. At that time he was only 21 years of age. This had a permanent shattering effect on him and his wife.
5. Jagjit Singh's wife Chitra Singh gave up singing after the tragic incident and 'Someone Somewhere' was the last album that the duo recorded together.
6. It was Jagjit Singh who started the practice of paying lyricists a part of an album's earnings.
7. Not from a well-off family, Jagjit Singh, as a child, used to study by the light of lanterns as there was no electricity in the house. Singh stated that they even lacked the facility of running water.
8. In 1987, Jagjit Singh became the first Indian musician to record a purely digital CD album, titled 'Beyond Time'.
9. Famous Bollywood playback singer Kumar Sanu was offered his first break by Jagjit Singh.
10. The tickets for Jagjit Singh's concert "Live at Royal Albert Hall" in 1982 were sold out in three hours.
Most of know that late Jagjit Singh sahib as a gazal singer, who won the prestigious "Padma Bhushan "award. Not many know that he was also a great composer, activist, lyricist and a humanitarian. Nagpur today salutes his contribution to music, people and life. We miss you.
:Yash Raj Trivedi