Nagpur News :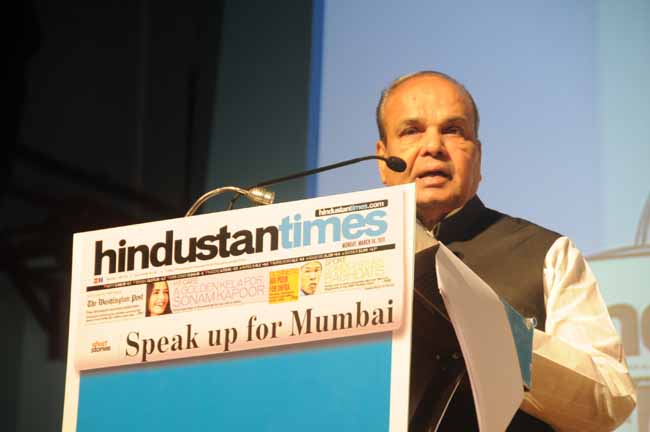 Maharashtra Governor K Sankaranarayanan today (Fri, 8 Feb) said that children are the asset of the nation, the world and humanity at large. He said, the future of India depends on how we nurture our children, how we shape their personality and how we create an enabling atmosphere for them to grow and progress in a happy, safe and peaceful environment.
Stressing the need for character building of the children, the Governor called upon teachers and parents to encourage children to become socially-oriented and broad-minded persons, who are willing to serve the society and the nation.
The Governor was speaking at a programme organised by Hindustan Times to present scholarship to 50 selected students from various schools in Mumbai at Shanmukhananda Hall. A large number of students, teachers and parents were in attendance.
The Governor said India has inherited one of the oldest and greatest civilisations in the world. The country is a beautiful mosaic of people representing various religions, cultures and ethnicities. He called upon the teachers and parents to develop in the children respect for India's diversity, its democracy and the Constitution.
The Governor made a fervent appeal to the children to play their part in protecting nature and environment.
He said rising population is exerting immense pressure on our limited resources such as water and energy. He called upon the children to grow up as informed citizens who are conscious of the problems faced by the society and who are willing to serve society in whatever way they could.
Soumya Bhattacharya, Editor of Hindustan Times informed that 50 students from classes V to IX have been selected for the Hindustan Times Scholarship from out of 57000 students coming from 300 schools across Mumbai. He said each student is being given a scholarship of rupees fifty thousand. This is the third year of the Hindustan Times scholarship award.