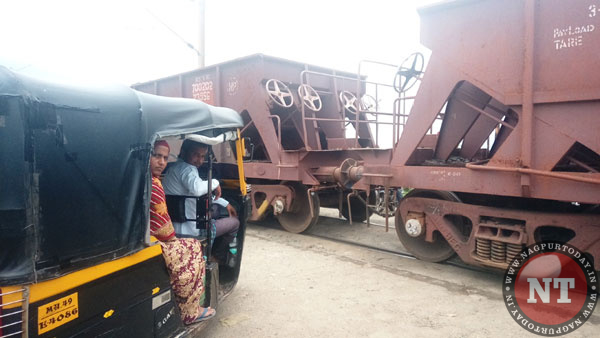 Nagpur: As we are rushing towards capitalizing the tag of the smart city, we have been promised superfast trains, which seek to reduce time consumption to reach the state capital. However, it seems a railway gate is not an ideal characteristic of a smart city.
Commuters who travel with old Kamptee road are incumbent to risk their vitality as Nagpur Railway Administration who his busy with scheduling upgraded and faster trains across the region appears to disregard need of railway gate or waiting for some tragedy to occur first on the narrow gauge railway crossing located on old Kamptee road, near Shanti Nagar, Nagpur.
There are two railway crossing on old Kamptee road, which happened to be adjacent to each other. As one has a manually operated gate, with no scepticism we can say that other crossing missed it's chance with a short a margin.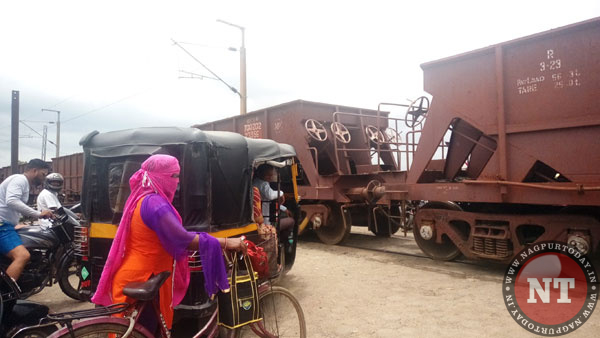 "The construction on NH7 is in progress, which creates so many obstacles while driving and thus I travels with old kamptee road. Although there is no sign of dust or traffic problem in this root, the scenario is different once you stuck in traffic jam near both railway gates. Thankfully I've never been a victim of any accident on this road but railway officials should act quick to avoid any sort of casualties in future. As there's no gate in function, one could easily meet with an accident," said commuter Rahul Lanjewar, who works as supervisor, in a furniture mall.
Bullet trains or better trains has been tending from quite a time since we have heard about envision of bullet trains. With city MP Nitin Gadkari announcing faster trains to reduce time consumption picked up tremendous zest. The question remains the same, that we need bullet trains or better Indian trains?
Shubham Nagdeve