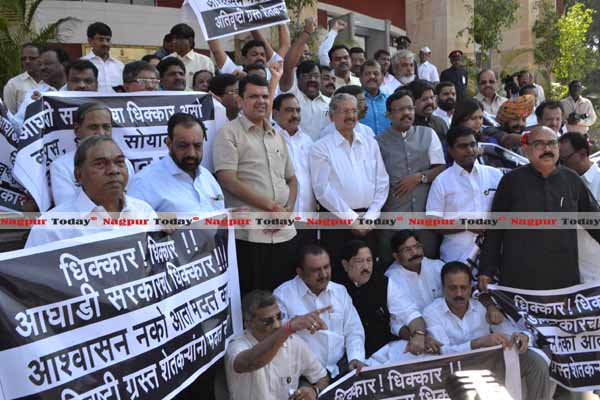 Nagpur News.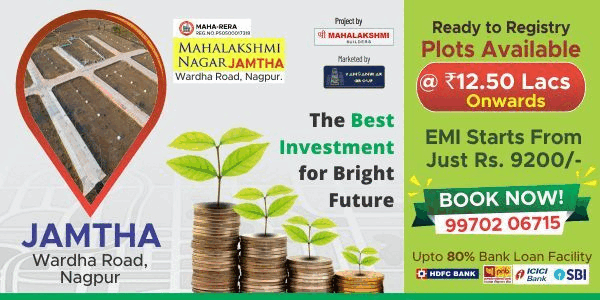 As the who's who from the corridors of power in Mumbai landed in Nagpur to set off the Winter Session of State Assembly, the eagerly awaiting mass marched towards Vidhan Bhawan to lodge their protest on various issues. On the winter chilled morning of Monday, four different group of leaders led their morchas towards Vidhan Bhawan, taking up different issues before the ministers. These include the morchas led by Ahmad Kadar, Devendra Fadnavis along with few other leaders across various parties. The leaders raised anti-government slogans, holding placards displaying their demands.
The first day begins with agitation against democratic front state government which had often backed out on its promise for the development of Vidarbha on various counts. The protesting leaders demanded that they were fed up of promises made earlier and now want no more promises. "It's time to act," the leaders echoed in one voice.
While a group of people under the leadership of Ahmad Kadar protested outside Vidhan Bhawan to press for demand of statehood to Vidarbha, local BJP MLA Devendra Fadnavis pushed the issue of load shedding along with his few supporters.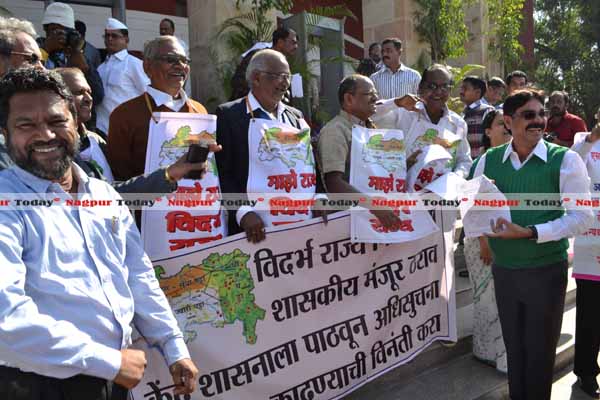 On another front, some leaders also protested against the government's decision to abolish octroi and impose local body tax (LBT). They demanded to take back the new tax system and restore the octroi, in support of the traders in Nagpur.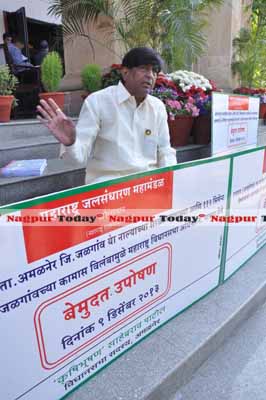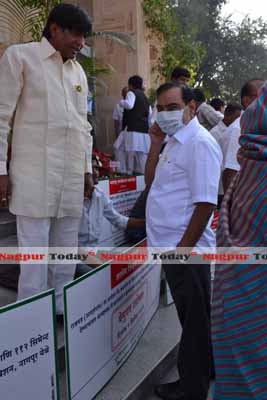 Meanwhile, the ministers and opposition in the assembly hall paid tribute to South Africa's former president Nelson Mandela who passed away recently following prolonged illness.
::: News Update till 12:30