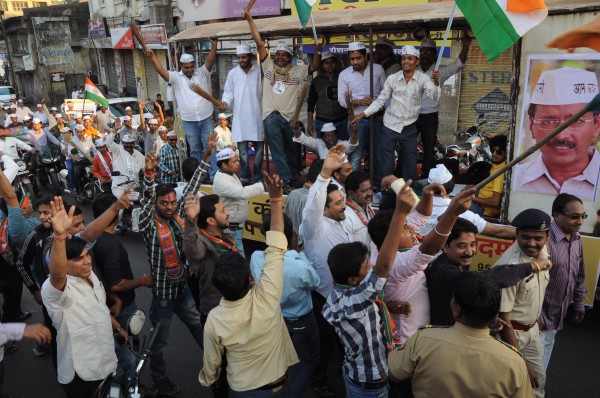 Nagpur News.
As BJP beat the Congress hands down in three states registering clear majority, the party's thumping victory has certainly raised its aspirations for the forthcoming general elections and also assembly polls in Maharashtra. The surprising victory marked by the debutante party AAP has also shocked poll analysts. While the Congress leaders have hibernated into introspection, Nagpur Today gets down to know the situation in the city.
Here's a low down on how the winning and losing party leaders reacted to the results.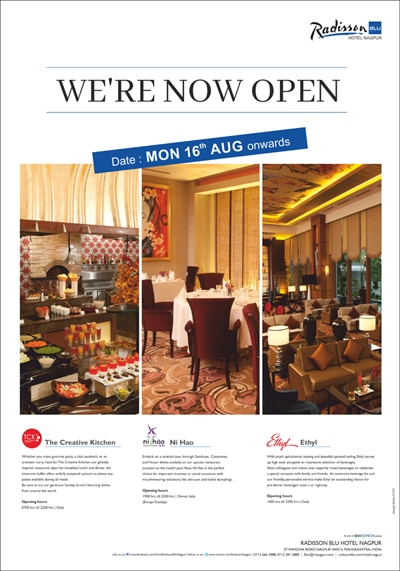 Congress MP from Nagpur Vilas Muttemwar said the results are certainly shocking for his party but he accepted the people's mandate. Now there is scope to introspect our failure and will try to fulfill ambition and desire of the people. Though we have initiated many schemes for the welfare of the people but could not succeed in sending out its message loud to the people. He added that Congress has always emerged from the setback. In the 1967 general elections Congress lost 8 states but bounced back to victory in the next elections. "In 1989 we were defeated but we again recovered in 1991. In 2004 elections too we recovered," he said. When asked about the impact of the recent polls results in four states on the upcoming Maharashtra assembly election and general elections, Muttemwar said in 2003 when BJP won Rajasthan, MP and Chhattisgarh assembly elections it pushed for the early general elections which were due on November. The Lok Sabha elections were then held in April in which BJP had to face the debacle at the hands of Congress. The recent results will not affect the parliament. "But it's time to introspect and regains people's confidence within our party," he added.
BJP MLA Krishna Khopde said the election results are clear indication that the people have decided to make India free from Congress. The Congress has been badly hit in these states as the people did not want to go with the party which is responsible for tremendous inflation, massive corruption and tyranny of the UPA government led by Congress. "Now the people have sent out strong message that they would make "Congress free" India in the forthcoming Lok Sabha polls under the leadership of our senior leader Narendra Modi," he said.
Vikram Pankule who recently joined NCP after quitting BJP said that it is the wake-up call for Congress. The people have strongly signaled if Congress could not set its order right, it will be completely vanished from the entire nation including Maharashtra. Talking about the poll results Pankule said Rajasthan has this culture of giving chance to alternate parties every 5 years. Earlier it was Vasudhara Raje Scindia who was toppled by Ashok Gehlot and now it's Scindia again in Rajasthan. In MP, Pankule said, there is deep infight within Congress and the result is for all to see. He added that in Delhi, people have outrightly rejected Congress. Huge response to Aam Aadmi Party there indicates that people are deadly looking for a change. If the Congress does not hear the warning bells now, then its decline from the Centre is imminent. "I guess there will be Third Front coming to power in next general elections as the people are fed up of anti-people's policy of Congress. The recent compulsion of Aadhar Card and linking it to LPG subsidy has badly affected poor people," he said.
Shiv Sena MLA Ashish Jaiswal said its end of road to Congress. "Modi wave is dominating the entire nation and the people are set to throw Congress out of power not only from all the states but from the Centre. People are so stressed with corruption and inflation that they do not want Congress anyway. The decline of Congress has begun," he asserted.
BJP's position in Maharashtra suspicious under Fadnavis
We tried to seek reaction of BJP MLA and Party's State Unit President Devendra Fadnavis about the forthcoming poll prospects in the state after the huge round of party's victory in MP, Chhattisgarh and Rajasthan. However as usual he remained elusive of the development and did not even bother to pick up the call. Nagpur Today called him on many occasions about various problems in his constituency that his people brought to us but he never bothered to answer any question and cared least for the issues affecting his people. Political analysts even doubt party's strong holding under the leadership of such a leader which remains far from public reach. "If you want to access Fadnavis then be ready to receive the disappointment. We do not want such a public representative who does not show his face once the elections are done," said a citizen from his constituency. Sources even warned that if BJP tries to carry forward the election campaign with Fadnavis as state unit chief then people are not likely to get inclined so much towards the party like they did in the states which recently underwent elections. A senior party leader on condition of anonymity said that the party cannot expect a voter to accept such a leader who remains unapproachable to them. Fadnavis is also losing his local ground, given his attitude which may cost heavily to the party. "It is high time party should apply proper thought to project the face with mass appeal," said a party source.