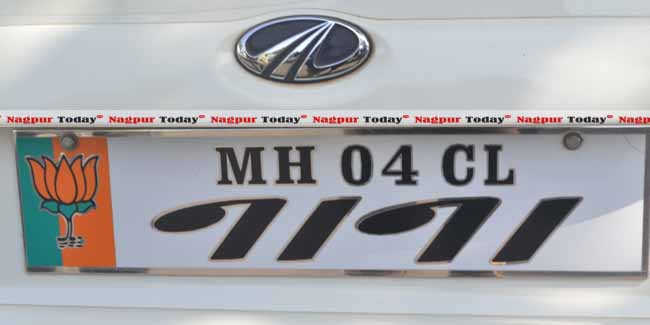 Nagpur News.
While the first day of winter session witnessed quite an uproarious atmosphere both inside and outside the state assembly in Nagpur, there was something more than what meets the eyes. Amidst the traffic chaos on the roads leading to Vidhan Bhawan, the cops had the tough time containing the unruly crowd. But what these cops noticeably ignored was the fancy number plates the leaders proudly flaunted on their vehicles.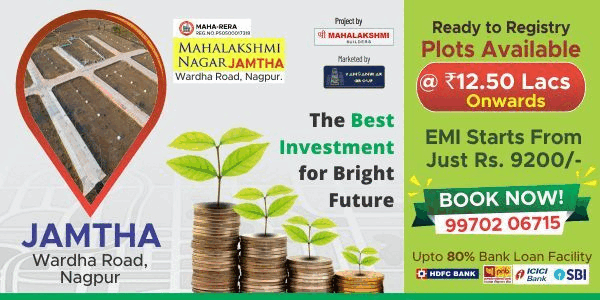 Nagpur Today lensman Amol Gajbhiye caught up with few such luxury sedans moving unchecked into Vidhan Bhawan with the confusing number plates.. Looking at the party sign on one these number plates of a hi-end car can tell you which party leader one of these vehicles belongs to. The number 7171 was so stylishly carved out on it that it reads out "Nana" in Hindi. Similarly, on another vehicle the registration number 3171 looked like "Anna" in Hindi. Hence it came as no surprise when all the appeals made by these leaders from the agitating crowds to maintain orderly protests, fell on deaf ears.
When the law makers itself turn into law breakers, only whims and fancies will drive to the corridors of power.
Nagpur Traffic Department should take due cognizance of this fact.